Mechanical Engineering
Find a programme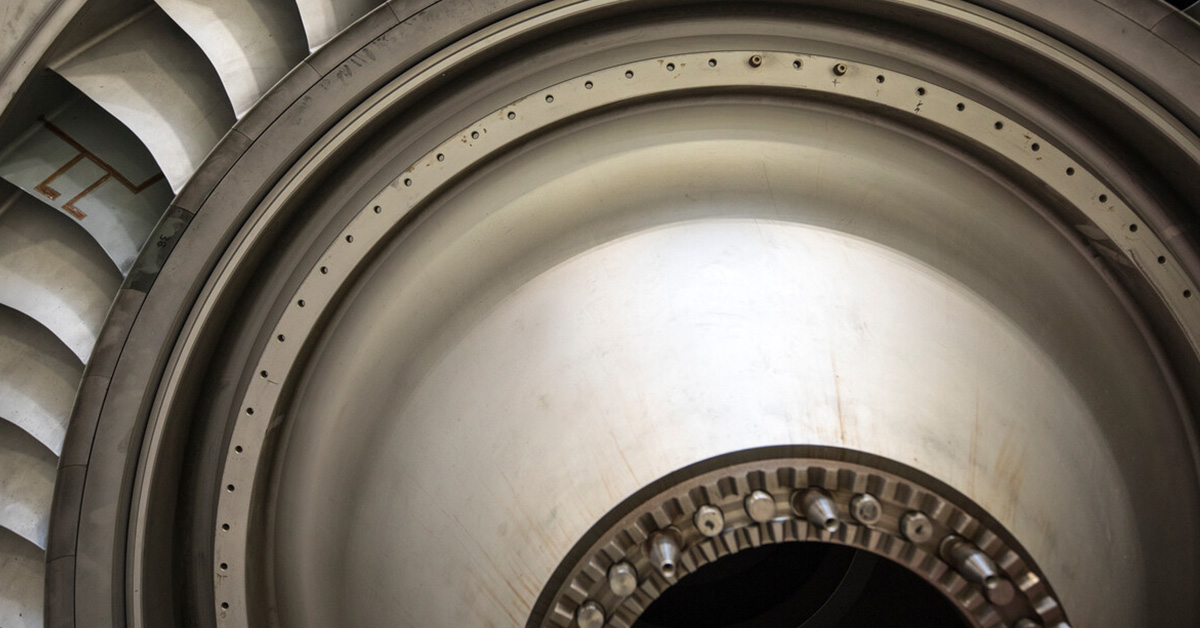 Run by
Faculty of Engineering

Awards available
PhD, MSc by research
Programme length
MScR: One year full-time; four years part-time
PhD: Three years full-time; eight years part-time

Both programmes (part-time and full-time) then have one further year to write up.
Location of programme
Clifton campus
Part-time study available
Yes
Start date
Not fixed
Programme overview
Our mechanical engineering research is varied and internationally-leading, covering topics from clean energy and advanced materials to manufacturing systems, robotics and healthcare. The department is organised into six research groups covering:
Dynamics & Control
Solid Mechanics
Engineering Systems & Design
Ultrasonics & Non-Destructive Testing
Robotics
Fluid & Aerodynamics
Our students collaborate worldwide with industrial partners, other universities, public-sector organisations, research institutes and NGOs, producing novel and multidisciplinary research which attacks technical, societal and environmental challenges. They also make use of extensive and modern lab facilities at Queens Building in central Bristol, and at collaborating centres. With a large, diverse and active cohort of PhD, EngD and MScR students, the department forms a close-knit and supportive community of practice in engineering research. Its success is evidenced by consistently high performance in national rankings for research and teaching quality.
As well as postgraduates holding individual research studentships in Mechanical Engineering, the department hosts students from many EPSRC Centres for Doctoral Training including Future Autonomous Robotic Systems (FARSCOPE), Composites Science, Engineering and Manufacturing, Nuclear Energy Futures, Digital Health and Care, Future Innovation in NDE, Composites, and others.
Applicants should contact a potential academic adviser to discuss available projects before submitting an application.
Fees for 2022/23
We charge an annual tuition fee. Fees for 2022/23 are as follows:
UK: full-time

£4,565

UK: part-time

£2,283

Overseas: full-time

£24,600
Following the recent changes to fee assessment regulation, Channel Islands and Isle of Man students will no longer be charged a separate tuition fee. From the 2021/22 academic year they will be charged the same fees as Home students.
Fees are subject to an annual review. For programmes that last longer than one year, please budget for up to a five per cent increase in fees each year. Find out more about tuition fees.
Alumni discount
University of Bristol students and graduates can benefit from a 25% reduction in tuition fees for postgraduate study. Check your eligibility for an alumni discount.
Funding for 2022/23
A number of funded studentships are available each year, supported by research council, industry, University or other funds. View the faculty website for a list of currently available funded projects or visit jobs.ac.uk.
Self-funded or sponsored students are also very welcome to apply.
Further information on funding for prospective UK, EU and international postgraduate students.
Entry requirements
PhD applicants must hold/achieve a minimum of a master's degree (or international equivalent) in a relevant discipline. Applicants without a master's qualification may be considered on an exceptional basis, provided they hold a first-class undergraduate degree. Please note, acceptance will also depend on evidence of readiness to pursue a research degree.
MSc by Research applicants must hold/achieve a minimum of an upper second-class honours degree (or international equivalent) in a relevant discipline and demonstrate readiness to pursue a research degree.
See international equivalent qualifications on the International Office website.
English language requirements
If English is not your first language, you need to meet this profile level:
Profile E
Further information about English language requirements and profile levels.
Admissions statement
Read the programme admissions statement for important information on entry requirements, the application process and supporting documents required.
Research groups
Dynamics and Control
The Dynamics and Control group's research activities span fundamental engineering science, where new insights are developed and experimentally tested, and applied research. These activities are split into four overlapping themes: nonlinear dynamics, vibration suppression, experimental testing and control.
Solid Mechanics
Solid mechanics is about understanding the way engineering materials respond to loading to improve the efficiency and safety of structures. The Solid Mechanics group at Bristol has a long tradition of undertaking industrially-motivated research, studying how materials behave when they are subjected to thermal and mechanical loads. The main interests of the group are residual stresses, fracture, fatigue and the behaviour of materials at high temperatures.
Engineering Systems and Design
The Engineering Systems and Design group is concerned with researching and creating tools, methods, models and strategies to improve the engineering and operation of our future infrastructure and industrial systems. Fundamental to our research approach is the need to understand how the process of modelling relates to the process of practical intervention, with a particular focus on the methodological challenges of modelling and designing complex technical and socio-technical systems. The group's research interests and current projects reflect the industrial and societal challenges of energy, sustainability, resilience, demand responsiveness and flexibility, cost and frugality, users (stakeholders), risk and uncertainty, informatics and emerging technologies.
Ultrasonics and Non-destructive Testing
The Ultrasonics and Non-destructive Testing group undertakes research into the fundamentals and applications of ultrasonics. We are particularly active in the following areas: array imaging; materials characterisation (eg nonlinear ultrasonics); NDT of composites; structural health monitoring; ultrasonic particle manipulation (ie acoustic radiation force devices). Our philosophy is to undertake a balance of fundamental engineering science ultrasonics research alongside more applied research. We see this mix of fundamental and applied as incredibly valuable and our aim is to see selected topics through from conception to industrial uptake. This means that most of our projects are collaborative, sometimes with industry and sometimes with other university groups.
Robotics
Robots are set to impact on all aspects of our lives, from robotic exoskeletons that enhance our strength and mobility to robots that search for life in the solar system and beyond. Through the Bristol Robotics Laboratory, an innovative collaboration between the University of Bristol and the University of the West of England, Bristol is at the forefront of the robotics revolution. Our research in robotics spans many key areas from soft actuators and flying robots to safe systems and vision for robotics.
Fluid and Aerodynamics
The Fluid and Aerodynamics group undertakes computational research (using numerical methods and algorithms to solve and analyse problems that involve fluid flows) and experimental research. Areas of key current research include: aerodynamic optimisation; computational aero-servo-elastics; hypersonic vehicle technologies; high speed intakes; mesh deformation and generation; parallel processing; rotorcraft aerodynamics; incompressible flows; interface capturing and cavitation; nonlinear aeroelastic prediction; adaptive aeroelastic structures; aeroelastic design; and reduced order modelling.
Careers
Graduates from Mechanical Engineering research programmes pursue a wide range of careers throughout the UK and worldwide. Common destinations of recent graduates include research and academia, large engineering companies, engineering consultancies and start-ups (including successful spin-out companies).
Staff profiles
Mechanical Engineering
Dr Kazem Alemzadeh BSc(CNAA), PhD(Brad), CEng, MIMechE, (Senior Lecturer), dental CAD/CAM in restorative dentistry; reverse engineering; vision system.; Adaptive machining and predictive maintenance
Professor Julian Booker BEng, PhD(Hull), CEng, FIMechE, (Professor of Mechanical Design Engineering), design for X; design tools and methods; probabilistic methods; selection and costing methods for manufacturing.; Concept design for fatigue resistance
Professor Stuart Burgess BSc, PhD(Brun), CEng, FIMechE, (Professor of Engineering Design), efficiency modelling of structures and mechanisms; insect flight mechanisms; roller-chain wear and efficiency modelling.; Car transport efficiency
Dr Andrew Conn PhD, (Senior Lecturer), bio-robotics; electro-active polymers; healthcare technologies; soft robotics; Artificial muscles
Dr Harry Coules Harry Coules MEng (Oxon.), PhD (Cranfield), CEng, Eur. Ing., (Lecturer in Structural Integrity), fracture mechanics; modelling of material and structural failure; nuclear engineering; residual stress; structural integrity; welding and metal additive manufacturing.; Engineering applications of neutron scattering
Professor Anthony Croxford MEng, PhD(Bristol), (Professor of Ultrasonics and Dynamics), dynamics and control of fluidised beds; guided wave structural health monitoring.; Defect classification and quantification using ultrasound
Professor Bruce Drinkwater BEng, PhD(Lond), ACGI, DIC, CEng, FIMechE, FInstNDT, MInstP, (Professor of Ultrasonics), non-destructive testing; ultrasonic measurement of contact and lubrication; ultrasonic sensors.; Dynamics
Dr Alberto Gambaruto MEng(Lond), PhD(Lond), (Lecturer in Mechanical Engineering), cerebral ventricular system; computational fluid dynamics; computational haemodynamics; digestive system; fluid mechanics; mathematical modelling; Cardiovascular system; numerical methods; physiological flows; respiratory airways.
Dr Mark Gilbertson BEng(Liv), DPhil(Oxon), (Senior Lecturer in Mechanical Engineering), Fluid mechanics; fluidisation; geophysical granular flows; particle fluid interactions; segregation and mixing; validation of numerical models of multiphase flow.
Dr Alicia Gonzalez-Buelga BEng(Oviedo), PhD(Oviedo), FHEA, (Lecturer), Control theory; dynamic experimental testing; energy harvesting from vibration; nonlinear dynamics; vibration suppression.
Professor Ben Hicks Eng(Bath), PhD(Bath), (Professor in Mechanical Engineering), Approaches for managing design information/knowledge; methods for computer-based design and optimisation; processes/methods for design management; techniques for modelling machine-material interaction.
Dr Tom Hill BEng, PhD (Bristol), (Lecturer in Nonlinear Structural Dynamics), Nonlinear dynamics; reducted-order modelling; system identification; vibration suppression.
Dr Robert Hughes MPhys, EngD (Warwick), (Lecturer in Non-Destructive Evaluation), Carbon-fibre composite quality monitoring; complex data processing; electrical resonance; Inductive electromagnetic sensing for non-destructive testing; low-cost healthcare diagnostics.
Dr Nicolas Larrosa MEng (UNMdP), MSc (Seville), PhD (Seville), (Senior Lecturer in Structural Integrity), Application of non-destructive methods to structural integrity assessments; damage modelling and image-based finite element methods; environmental-assisted cracking; Fatigue and fracture mechanics methods for safety-critical components; mathematical modelling of engineering problems.
Dr Andrew Lawrie MEng(Glas), PhD(Cantab), (Lecturer), Flow stability and instability; fluid mechanics; massively parallel numerical simulation of complex flow; turbulence.
Dr Fengyuan Liu BSc, MSc, PhD, (Lecturer in Digital Manufacturing), 3D/4D printing, machine learning, smart manufacturing, and biomedical engineering; additive manufacturing; bio-robotics.
Professor Mahmoud Mostafavi BSc, MSc, PhD (Bristol), (Professor of Structural Integrity), Advanced experimental solid mechanics techniques; crystal plasticity finite element; damage in materials under extreme conditions; machine learning for surrogate models; microstructurally-informed materials modelling.
Professor Aydin Nassehi BSc (Sharif), MSc (Lboro), MSc (Oxon), PhD (Bath), (Professor of Production Systems), Artificial intelligence in production; cyber-physical production systems; daydreaming factories; digital manufacturing; industry 4.0; manufacturing informatics; multi-agent simulation of value adding systems; society 5.0.
Professor Simon Neild MEng, PhD(Oxon), (Professor in Non-linear Structural Dynamics), Adaptive control; control of hydraulic systems; damage detection; dynamic substructure testing; non-linear dynamics.
Professor Martyn Pavier MA, PhD(Cantab), MIMechE, CEng, (Professor of Mechanics of Materials), Composite materials; finite element analysis; fracture and fatigue; residual stress.
Dr Matthew Peel MEng, PhD(Manc), (Senior Lecturer), Metallurgy; residual stress; synchroton x-ray and neutron diffraction; thermo-mechanical processing.
Professor Joe Quarini BSc, PhD(Lond), MINuE, (Professor of Process Engineering), Advanced process equipment; ice pigging; process engineering ; sustainability (ground source heat management).
Dr Hind Saidani-Scott MSc,EnsmaPoitiers FR, PhD- Bristol- UK, Doct 3e cycle-Ensma-, DES (4yr course), (Senior Lecturer in Mechanical Engineering), Absorption of moisture by building materials and artefacts; thermodynamics.
Professor Robert Smith MA(Cantab), MSc(Kings College London), PhD(Nott), CEng, CPhys, FInstP, FInstNDT, (Professor of NDT and High Value Manufacturing), NDT for High Value Manufacturing of Composites
Dr Chris Snider PhD, MEng, (Senior Lecturer in Engineering Design and Manufacture), Advanced CAD systems; design interaction, virtual and augmented realities in CAD; design management; design process modelling, simulation, and analytics; engineering design processes; engineering prototyping.
Professor Valeska Ting BSciTech (Victoria University of Wellington), PhD (Australian National University), CEng, MIChemE, (Professor of Smart Nanomaterials), Materials synthesis; nanomaterials for sustainable energy applications; properties testing.
Professor Christopher Truman BSc(Manc), CertAStud(Cantab), PhD(NottTrent), CPhys, CEng, CMath, FInstP, (Professor in Solid Mechanics), Contact problems; fracture mechanics; residual stresses and the interaction of the three, through complex loading scenarios.
Dr Antonia Tzemanaki MEng, MSc, PhD,, (Lecturer in Robotics), Hand exoskeletons; haptics; robot hands; surgical/medical/rehabilitation robotics; tele-operation; wearables
Dr Maria Valero BSc, MSc, PhD, (Lecturer), Autonomous systems; cyber-Physical Systems; haptics; industry 4.0; instrumentation; integrated Circuit (IC) design; Internet of Things (IoT); mechatronics; neuromorphic systems; sensor systems; signal processing; smart Manufacturing; wearables.
Dr Alexander Velichko MSc(Kuban), PhD(Rostov), (Senior Lecturer), Dynamics; non-destructive testing; signal processing; ultrasonic testing; wave mechanics and propagation.
Professor Paul Wilcox MEng(Oxon), PhD(Lond), DIC, (Professor of Dynamics), Dynamics; non-destructive testing; smart structures; structural integrity; wave propagation.
Dr Jason Yon Meng, PhD (Bristol), (Lecturer in Design and Manufacture - Electro-mechanical Systems), Electric machine design; multi-functional materials for electric machines; novel machine characterisation techniques.
Professor Jason Zheng Jiang BSc & MSc (SJTU), PhD (Cantab), (Professor in Dynamics and Control), Circuit theory; development of big data and AI techniques for structural dynamics applications; experimental testing and modelling; motion control theory and applications; passive and (semi)-active mechanical vibration suppression.
Apply now
Application deadline
Not fixed. We welcome applications at any time of the year.
Find out more about becoming a student at Bristol, applying for a visa and the support we offer to international students.
The Bristol Doctoral College facilitates and supports doctoral training and researcher development across the University.
REF 2021 results
The University of Bristol is ranked fifth for research in the UK (Times Higher Education), with 94% of our research assessed as world-leading or internationally excellent.
Full REF 2021 results for the University of Bristol.