Integrative Cardiovascular Science (BHF)
Find a programme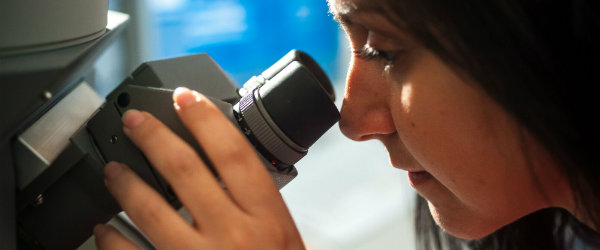 Programme overview
We are seeking applications from outstanding graduates who are motivated to become the next generation of interdisciplinary cardiovascular scientists. Students on this programme benefit from a vibrant and collegiate environment, as well as cutting-edge interdisciplinary training.
Successful applicants will enrol on a 1+3 year PhD course, with the first year providing unique opportunities to develop a firm foundation in cardiovascular research across the disciplines. This first year includes two four-month research projects aimed at delivering advanced practical training in areas that underpin your subsequent three-year main project.
Your choice of final three-year project will be made during the recruitment process so that your project direction is clear from the outset. The Faculty of Life Sciences website contains some example project titles.
PhD projects will be cross-disciplinary and involve at least two principal investigators from different disciplines. Additional research and transferable skills training will be offered by the programme, along with competitive funds for travel to conferences and workshops.
Find out more about the supervisors on the BHF 4-year PhD in Integrative Cardiovascular Sciences programme.
Fees for 2022/23
We charge an annual tuition fee. Fees for 2022/23 are as follows:
UK: full-time

£4,565
Tuition fees are covered by the BHF to UK rate. For applicants who are not eligible for Home Fees, any difference in the applicable Fee level will need to be provided from another funding source
Following the recent changes to fee assessment regulation, Channel Islands and Isle of Man students will no longer be charged a separate tuition fee. From the 2021/22 academic year they will be charged the same fees as Home students.
Fees are subject to an annual review. For programmes that last longer than one year, please budget for up to a five per cent increase in fees each year. Find out more about tuition fees.
Alumni discount
University of Bristol students and graduates can benefit from a 25% reduction in tuition fees for postgraduate study. Check your eligibility for an alumni discount.
Funding for 2022/23
This programme is fully funded by the BHF. The BHF provides funding to cover PhD programme fees at the UK student rate only. This is a tax-free sum and not subject to any deductions. Tuition fees as well as research costs are covered for the four years of the programme.
Applications are welcomed from international students but you should be aware that you will need to cover the difference between overseas and UK fees.
Further information on funding for prospective UK, EU and international postgraduate students.
Programme structure
The first year will provide the training and expertise required for your main project, which takes place in years two to four.
Year one:
a comprehensive four-week induction;
two four-month mini-projects individually tailored to your training needs and interests;
a final three-month block spent developing and refining the project proposal for the main PhD project in consultation with your supervisory team.
Years two to four:
This will comprise the main project, co-supervised by individuals from across at least two disciplines of fundamental biology, clinical science and population health. There will be regular opportunities to present your work, both in Bristol and beyond, and regular points of interaction with other members of your cohort of students on the BHF programme, as well as other similar programmes in the University of Bristol.
Entry requirements
A first or upper-second class honours degree in a biomedical science discipline or a closely related discipline (eg medical sciences, genetics, imaging, mathematics, computing).
See international equivalent qualifications on the International Office website.
English language requirements
If English is not your first language, you need to meet this profile level:
Profile C
Further information about English language requirements and profile levels.
Admissions statement
Read the programme admissions statement for important information on entry requirements, the application process and supporting documents required.
Careers
This programme will train the next generation of cardiovascular research leaders. You will learn how to apply the latest research methodology, techniques and knowledge to help patients and the wider public.
Apply now
Application deadline
6 December 2021
Get in touch
Faculty Education Team Postgraduate Administrator Phone: +44 (0) 117 374 6625 Email: fls-pg-admissions@bristol.ac.uk
65 St Michael's Hill
Bristol
BS2 8DZ

Find out more about becoming a student at Bristol, applying for a visa and the support we offer to international students.
The Bristol Doctoral College facilitates and supports doctoral training and researcher development across the University.
REF 2021 results
The University of Bristol is ranked fifth for research in the UK (Times Higher Education), with 94% of our research assessed as world-leading or internationally excellent.
Full REF 2021 results for the University of Bristol.