Aerosol Science
Find a programme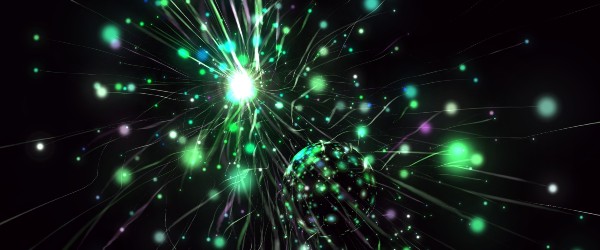 Programme overview
An aerosol consists of solid particles or liquid droplets dispersed in a gas phase, with sizes spanning from clusters of molecules (nanometres) to rain droplets (millimetres). Aerosols are found in a broad range of important contexts, from drug delivery to the lungs to disease transmission, combustion and energy generation, materials processing, environmental and atmospheric science, and the delivery of agricultural and consumer products.
Candidates who aspire to work in a truly multidisciplinary field and who have an undergraduate background in any of the following areas are encouraged to apply: chemistry, physics, biological sciences, life and medical sciences, chemical and mechanical engineering, pharmacy and environmental sciences.
You will be based at the University of Bristol for the first seven months of your first year of this Centre for Doctoral Training. During this time, you will receive training in the underlying physical science governing the properties and transformation of aerosols. Training will be provided by academics and industrial partners using a team-based learning approach.
You will then undertake a research project for three months that could be in one of the partnering universities (Bath, Cambridge, Hertfordshire, Imperial, Leeds, Manchester), giving you an opportunity to gain an insight into aerosols in an area complementary to your eventual PhD research. During year two or year three, you will undertake a placement hosted by the industrial partner supporting your project, giving you a perspective on aerosols outside the academic environment.
It is our expectation that our graduates will be agile experts, able to work at the many boundaries between the conventional discipline where aerosols play a role.
Fees for 2022/23
We charge an annual tuition fee. Fees for 2022/23 are as follows:
UK: full-time

£4,565

Overseas: full-time

£24,600
Following the recent changes to fee assessment regulation, Channel Islands and Isle of Man students will no longer be charged a separate tuition fee. From the 2021/22 academic year they will be charged the same fees as Home students.
Fees are subject to an annual review. For programmes that last longer than one year, please budget for up to a five per cent increase in fees each year. Find out more about tuition fees.
Alumni discount
University of Bristol students and graduates can benefit from a 25% reduction in tuition fees for postgraduate study. Check your eligibility for an alumni discount.
Funding for 2022/23
This programme is funded through the EPSRC Centre for Doctoral Training in Aerosol Science. Successful candidates will receive a studentship covering tuition fees, and stipend paid at the standard UKRI rate.
Further information on funding for prospective UK, EU and international postgraduate students.
Programme structure
In year one, you will undertake cohort-based training in aerosol science based at the University of Bristol. A taught programme in months one to seven will encompass training in:
Core Aerosol Science (two units, each of 30 credits)
Research Methods (30 credits)
Professionalism and Translation (30 credits)
Transdisciplinary and Context-Based Learning (60 credits).
Training will be provided by academic supervisors from the seven participating universities (Bristol, Bath, Cambridge, Hertfordshire, Imperial, Leeds, Manchester) and by partners from the approximately 50 industrial and government sector organisations supporting the centre.
This will be followed by a research project for three months, hosted at any one of the seven institutions, intended to foster transdisciplinary competencies, and you will undertake a project in an academic lab in an area of aerosol science complementary to your eventual PhD research.
A progression interview will be held in month 10, after which you will begin your PhD research project. Throughout the remaining years, training will be provided through summer schools, events hosted by the Aerosol Society of the UK and Ireland, and through online virtual resources and events.
Visit our programme catalogue for full details of the structure and unit content for the first year of this programme.
Entry requirements
Applicants must hold/achieve a minimum of an upper second-class MSci honours degree in a relevant discipline spanning physical, biological and environmental sciences and engineering, or a postgraduate MSc or international equivalent. We may consider applicants with a lower second-class MSci honours degree or an upper second-class BSc honours degree who can demonstrate good potential for research.
See international equivalent qualifications on the International Office website.
English language requirements
If English is not your first language, you need to meet this profile level:
Profile F
Further information about English language requirements and profile levels.
Admissions statement
Read the programme admissions statement for important information on entry requirements, the application process and supporting documents required.
Careers
Aerosol science is core to a broad range of disciplines - from drug delivery to the lungs, to disease transmission, aerosol routes to the manufacture of new materials, combustion, air quality and climate change, and the delivery of consumer and agricultural products. This programme equips students to enter careers in any of these areas in which a knowledge of aerosol science is important, spanning industry, government, the public sector and NGOs.
Application deadline
Apply by 9am, 17 January 2022. Shortlisted applicants with a suitable academic background will be invited to participate in the CDT recruitment and assessment process. Applications after this date will be subject to remaining availability of studentships.
Please apply in the first instance via the CDT in Aerosol Science website: https://www.aerosol-cdt.ac.uk/
Find out more about becoming a student at Bristol, applying for a visa and the support we offer to international students.
The Bristol Doctoral College facilitates and supports doctoral training and researcher development across the University.
REF 2021 results
The University of Bristol is ranked fifth for research in the UK (Times Higher Education), with 94% of our research assessed as world-leading or internationally excellent.
Full REF 2021 results for the University of Bristol.