Medieval Studies
Find a programme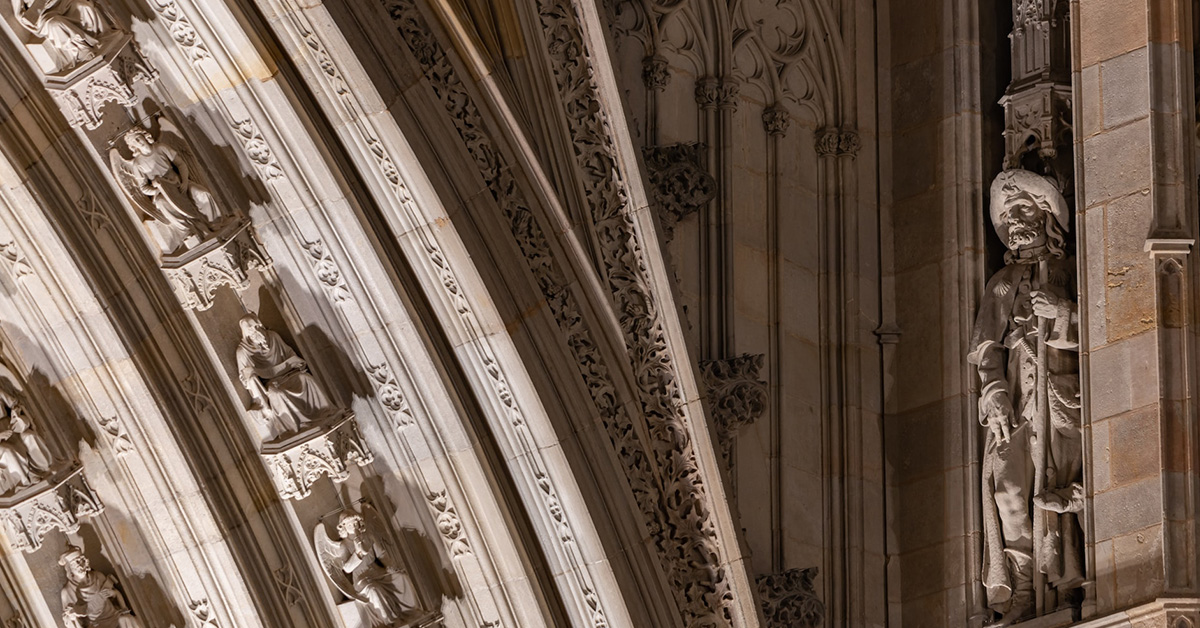 Run by
Faculty of Arts

Awards available
PhD, MPhil
Programme length
MPhil: one year full-time;
two years part-time
PhD: four years full-time (minimum period of study three years);
eight years part-time
Location of programme
Clifton campus
Part-time study available
Yes
Start date
January 2022 September 2022 January 2023 The PhD can be studied via distance learning. The MPhil can also be offered via distance learning from September 2022.
Programme overview
MPhil: a standalone, one-year (full-time) research degree. Students will undertake their own research project, concluding in the submission of a 25,000 word dissertation. Students may have the option to audit units from our taught master's programmes if they are relevant to their research.
PhD: a research project undertaken across four years (full-time, minimum period of study three years), culminating in an 80,000 word thesis. As well as having the option to audit taught units, there may be the potential for PhD students to teach units themselves from their second year of study onwards.
Bristol's importance as medieval England's second city and a major maritime port for trade and exploration makes it an excellent setting for interdisciplinary intellectual exchange. The Centre for Medieval Studies in the Faculty of Arts has internationally recognised expertise in a wide range of subject areas.
Research towards MPhil and PhD is supported in the following subject areas: archaeology, drama, English, Scots, Welsh, French, history, history of art, Italian, medieval Latin, music, legal history, religion and theology. Applications from prospective postgraduate students wishing to undertake interdisciplinary research are particularly welcome.
Fees for 2022/23
We charge an annual tuition fee. Fees for 2022/23 are as follows:
UK: full-time

£4,565

UK: part-time

£2,283

Overseas: full-time

£19,500
Following the recent changes to fee assessment regulation, Channel Islands and Isle of Man students will no longer be charged a separate tuition fee. From the 2021/22 academic year they will be charged the same fees as Home students.
Fees are subject to an annual review. For programmes that last longer than one year, please budget for up to a five per cent increase in fees each year. Find out more about tuition fees.
Alumni discount
University of Bristol students and graduates can benefit from a 25% reduction in tuition fees for postgraduate study. Check your eligibility for an alumni discount.
Funding for 2022/23
The University of Bristol is part of the South, West and Wales Doctoral Training Partnership (SWW DTP), which will be offering studentships for September 2022. For information on other funding opportunities, please see the Faculty of Arts funding pages.
Further information on funding for prospective UK, EU and international postgraduate students.
Entry requirements
MPhil: An upper second-class degree (or international equivalent). Please note, acceptance will also depend on evidence of your readiness to pursue a research degree.
PhD: A master's qualification, or be working towards a master's qualification, or international equivalent. Applicants without a master's qualification may be considered on an exceptional basis, provided they hold a first-class undergraduate degree (or international equivalent). Applicants with a non-traditional background may be considered provided they can demonstrate substantial equivalent and relevant experience that has prepared them to undertake their proposed course of study.
See international equivalent qualifications on the International Office website.
English language requirements
If English is not your first language, you need to meet this profile level:
Profile C
Further information about English language requirements and profile levels.
Admissions statement
Read the programme admissions statement for important information on entry requirements, the application process and supporting documents required.
Research groups
The study of the Middle Ages at the University of Bristol includes looking at literature, art, history, language, religion, law and the thought of western European civilisation between c.500 and c.1500. Bristol's medievalists focus on medieval culture and the whole complex of ways in which a society functions, thinks about itself and expresses its identity.
The medievalist community at Bristol is widely recognised as having established truly interdisciplinary methods of working in integrated ways, engaging in vigorous cross-disciplinary dialogues that permeate many aspects of research and postgraduate teaching.
The activities of the Centre for Medieval Studies are varied and build on this track record of interdisciplinary academic exchange and networking. They include research seminars and collaborative projects.
Through the annual Centre for Medieval Studies postgraduate conference and student-led activities, such as reading groups, you are also encouraged to participate in developing your own networks.
Careers
A significant number of graduates from this programme develop careers as academics in higher education. Others move into academic-related jobs in archives, libraries or academic administration, with many maintaining the capacity to undertake new and innovative research in the field of medieval studies, comparative literature and the history of the book. Some come to medieval studies as mature students in retirement and go on to become independent researchers.
Staff profiles
Professor Marianne Ailes, (Senior Lecturer), " Chansons de geste" and early vernacular chronicles; editing and translating; intertextuality; literature of the crusades; medieval French literature; the French of England; the perception and depiction of the Other (Saracen or female).
Dr Fernando Cervantes, (Reader), early modern Europe, especially Spain and Spanish America; intellectual and religious history ; late medieval period.
Dr Rhiannon Daniels, (Senior Lecturer), Medieval and early modern Italian; the reception of Boccaccio, primarily across the Middle Ages and Early Modern period.
Dr Peter Dent, (Senior Lecturer), History of art; sculpture of late medieval and early Renaissance Italy; the history of sculptural aesthetics.
Dr Lucy Donkin, (Senior Lecturer), Italy and the Mediterranean; perception of place during the Middle Ages.
Professor Helen Fulton, (Professor), Arthurian tradition; language and culture ; medieval Welsh literature.
Dr Anke Holdenried, (Senior Lecturer), Intellectual and cultural history, in particular medieval apocalyptic beliefs, their impact on political ideology, devotional context, and artistic representation; the role of prophecy in medieval culture and society manuscript studies.
Professor Emma Hornby, (Professor), Analysis of formulaic chant; medieval western liturgical chant; music; the relationship between Old Roman and Gregorian chant; the relationship between words and music; the transmission of western liturgical chant (including aspects of orality).
Dr Cathy Hume, (Senior Lecturer), Chaucer; Middle English poems that retell stories from the Old Testament.
Dr Evan Jones, (Senior Lecturer), 15th- to 17th-century British economic and social history; late medieval/early modern maritime history, particularly in relation to Bristol; smuggling.
Dr Tristan Kay, (Senior Lecturer), Dante and early lyric poetry; medieval Italian.
Professor Kathleen Kennedy, (British Academy Global Professor), History of the Book; Medieval English Literature
Dr Kate McClune, (Lecturer), Medieval Scottish literature
Dr Benjamin Pohl, (Senior Lecturer), book history; historical writing and cultural memory; manuscript studies; Norman and Anglo-Norman history
Dr Stuart Prior, (Senior Teaching Fellow), Ancient technology; castle studies; early Medieval and Medieval archaeology; English Civil War; warfare and experimental archaeology
Professor Ad Putter, (Professor), alliterative tradition; Arthurian romance; comparative medieval literature (French, Dutch, Latin, English); Sir Gawain and the Green Knight; the popular romance and the popular ballad.
Professor Gwen Seabourne, (Professor), Legal history; medieval women
Professor Brendan Smith, (Professor), Medieval Britain and Ireland; medieval frontier societies.
Professor Leah Tether, (Professor), Arthurian literature (French and English); digital humanities; history of the book; medieval and digital reading cultures; medieval French literature 1200-1400.; publishing studies
Dr Sebastiaan Verweij, (Senior Lecturer), digital humanities; editorial theory and practice; history of the book; late medieval and early modern literature
Dr Ian Wei, (Senior Lecturer), Role of intellectuals in medieval Europe; social history of ideas in western Europe.
Professor Beth Williamson, (Reader), Devotional imagery and literature; iconography of the Virgin Mary; Marian liturgy and devotion; medieval art and architecture (English and European, especially 13th- and 14th-century Italian); saints and sanctity.
Apply now
Application deadline
January 2022 start: 1 December 2021
September 2022 start: 1 August 2022
January 2023 start: 1 December 2022
Find out more about becoming a student at Bristol, applying for a visa and the support we offer to international students.
The Bristol Doctoral College facilitates and supports doctoral training and researcher development across the University.
REF 2021 results
The University of Bristol is ranked fifth for research in the UK (Times Higher Education), with 94% of our research assessed as world-leading or internationally excellent.
Full REF 2021 results for the University of Bristol.