Anthropology and Archaeology
Find a programme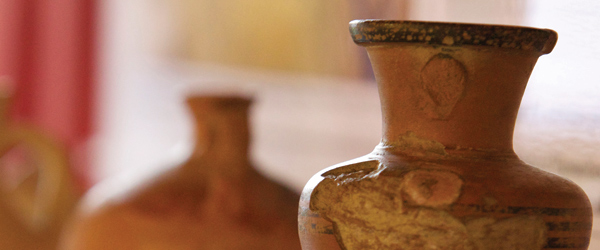 Run by
Faculty of Arts

Awards available
PhD, MPhil
Programme length
MPhil: One year full-time;
two years part-time
PhD: Four years full-time (minimum period of study three years);
eight years part-time
Location of programme
Clifton campus
Part-time study available
Yes
Start date
January 2022 September 2022 January 2023 The MPhil and PhD can be studied via distance learning.
Programme overview
MPhil: a standalone, one-year (full-time) research degree. Students will undertake their own research project, concluding in the submission of a 25,000 word dissertation. Students may have the option to audit units from our taught master's programmes if they are relevant to their research.
PhD: a research project undertaken across four years (full-time, minimum period of study three years), culminating in an 80,000 word thesis. As well as having the option to audit taught units, there may be the potential for PhD students to teach units themselves from their second year of study onwards.
The Department of Anthropology and Archaeology has an international 'four-field' approach, combining archaeology with evolutionary, social and linguistic anthropology. Our key strengths lie in our integrated approaches to understanding cultural, biological and social change: the spread of peoples, their ideas and material artefacts. We focus particularly on adaptation, adversity and globalisation.
Our research spans from earliest prehistory to the modern day. Field research takes place in the UK, as well as Brazil, Ethiopia, Kenya, Papua New Guinea, Peru, Singapore, Slovenia, Tanzania, Turkey, Venezuela, Vietnam, and elsewhere.
We are well equipped to undertake anthropological and archaeological fieldwork, including excavation, and we have world-class radiocarbon dating, isotopic and micro-imaging laboratories on site. We foster partnerships with professional institutions nationally and locally to provide additional collaborative opportunities for our students (eg with the Royal Anthropological Institute Ethnographic Film Festival, UNESCO City of Film, and Bristol Museum and Art Gallery).
In addition, we draw on expertise and facilities from across the University (eg Brigstow Institute; Cabot Institute for the Environment; Elizabeth Blackwell Institute for Health Research; Jean Golding Institute). We also work closely with institutes and centres in the Faculties of Social Sciences and Law (Migration Mobilities Bristol; the Centre for Environmental Humanities; and the Centre for Health, Humanities and Science), as well as the Faculty of Science (eg Bristol Isotope Group; Organic Geochemistry Unit).
Fees for 2022/23
We charge an annual tuition fee. Fees for 2022/23 are as follows:
UK: full-time

£4,565

UK: part-time

£2,283

Overseas: full-time

£19,500
Following the recent changes to fee assessment regulation, Channel Islands and Isle of Man students will no longer be charged a separate tuition fee. From the 2021/22 academic year they will be charged the same fees as Home students.
Fees are subject to an annual review. For programmes that last longer than one year, please budget for up to a five per cent increase in fees each year. Find out more about tuition fees.
Alumni discount
University of Bristol students and graduates can benefit from a 25% reduction in tuition fees for postgraduate study. Check your eligibility for an alumni discount.
Funding for 2022/23
Students will be eligible to apply for PhD studentships from the South, West and Wales Doctoral Training Partnership (SWWDTP), which will be offering studentships for September entry.
For information on other funding opportunities, please see the Faculty of Arts funding pages.
Further information on funding for prospective UK, EU and international postgraduate students.
Entry requirements
MPhil: A mid-level upper second-class degree or international equivalent, with evidence of first class research. Please note, acceptance will also depend upon evidence of your readiness to pursue a research degree.
PhD: A master's qualification, or be working towards a master's qualification, or international equivalent, with evidence of first class/distinction-level research. Applicants without a master's qualification may be considered on an exceptional basis provided they hold a first-class undergraduate degree (or international equivalent). Applicants with a non-traditional background may be considered provided they can demonstrate substantial equivalent and relevant experience that has prepared them to undertake their proposed course of study.
See international equivalent qualifications on the International Office website.
English language requirements
If English is not your first language, you need to meet this profile level:
Profile C
Further information about English language requirements and profile levels.
Admissions statement
Read the programme admissions statement for important information on entry requirements, the application process and supporting documents required.
Research groups
Adversity: We address the resilience of humanity in the face of major challenges past and present, such as disease, conflict and technological change.
Adaptation: We explore the biological and cultural evolutionary processes that generate human diversity.
Globalisation: We discover how the movement of people, ideas and objects has an impact on continuity and change, from the Neolithic to the present day.
Careers
Graduates from our department go on to work in diverse professional contexts, including higher education and research, museums, the heritage sector, government, public and private sector organisations, international development, NGOs, and policy-making organisations.
Staff profiles
Dr Neil Carrier, (Associate Professor in Social Anthropology), colonial photography and archives; drug trade and use; East Africa and its diaspora; economic anthropology; migration and diaspora
Dr Lucy Cramp, (Senior Lecturer), adoption of farming; archaeological science; diet and social identity; organic residue analysis of artefacts; Roman Britain; subsistence strategies
Professor Richard Evershed, (Professor), analysis of organic residues in ancient pottery and artefacts; archaeological chemistry; prehistoric origin of dairying
Professor Mhairi Gibson, (Professor in Anthropology), Ethiopia and Sub-Saharan Africa; evolutionary anthropology and demography; gender and development; human behavioural ecology; population change and child health
Dr Tamar Hodos, (Associate Professor in Mediterranean Archaeology), archaeology of the Mediterranean Iron Age; Greek and Phoenician colonisation and colonialism; luxuries and their materiality; post-colonial and globalisation theories
Dr Theresia Hofer, (Senior Lecturer in Social Anthropology), anthropology of South and East Asia; international development; museum anthropology; sign language and deaf identity; social and medical anthropology
Professor Fiona Jordan, (Professor of Anthropology), Austronesian societies of the Pacific; cultural diversity and evolution; cultural phylogenetics; evolutionary anthropology; kinship; linguistic anthropology
Dr Camilla Morelli, (Lecturer in Social Anthropology), Amazonian anthropology; anthropology and gender; anthropology of childhood; visual anthropology and animation
Dr Kit Opie, (Lecturer in Biological Anthropology), Evolution of social systems in human and non-human primates and other mammals
Dr Amy Penfield, (Lecturer in Anthropology), Amazonian anthropology; economic anthropology; Economic subjectivities in lowland South America; energy and resource extraction
Dr Stuart Prior, (Reader in Archaeological Practice), archaeological practice; castle studies; heritage and the built environment; Medieval archaeology
Professor Kate Robson-Brown, (Professor of Biological Anthropology), biological anthropology; biomechanics of bone; bone microstructure; human evolution; image processing and analysis; micro computed tomography; osteoarchaeology
Professor Graeme Were, (Professor of Anthropology), anthropology of the Asia-Pacific; digital society; heritage ; material culture; museum anthropology
Dr Juan Zhang, (Lecturer in Anthropology), anthropology of Asia; anthropology of work; casino-led labour migration in Southeast Asia; cross-border interactions ; gender and transgression in migration; migration and mobility
Apply now
Application deadline
January 2022 start: 1 December 2021
September 2022 start: 1 August 2022
January 2023 start: 1 December 2022
Find out more about becoming a student at Bristol, applying for a visa and the support we offer to international students.
The Bristol Doctoral College facilitates and supports doctoral training and researcher development across the University.
REF 2021 results
The University of Bristol is ranked fifth for research in the UK (Times Higher Education), with 94% of our research assessed as world-leading or internationally excellent.
Full REF 2021 results for the University of Bristol.