Computer Science
Find a programme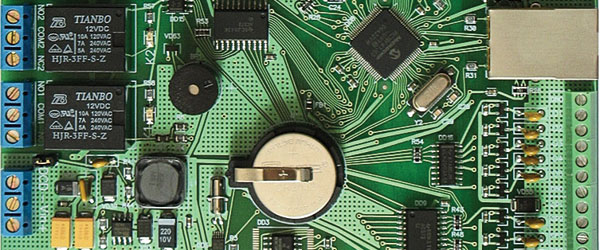 Run by
Faculty of Engineering

Awards available
PhD, MSc by research
Programme length
Three years full-time;
six years part-time
Location of programme
Clifton campus
Part-time study available
Yes
Start date
Not fixed
Programme overview
The Department of Computer Science is an international centre of excellence, located in the Merchant Venturers Building in the centre of Bristol, along with the Departments of Electrical and Electronic Engineering and Engineering Mathematics. This brings together the research in computing, communications, electronics and photonics within the University.
As a city, Bristol has one of the largest concentrations of high-technology industry in Europe. Computers, communications and microelectronics are well represented, alongside digital media, computer games and electronic commerce. The department has close relationships with many of these organisations via collaborative projects, staff secondments and visiting industrial staff.
Fees for 2018/19
We charge an annual tuition fee. Fees for 2018/19 are as follows:
UK/EU: full-time

£4,235

UK/EU: part-time

£2,118

Overseas: full-time

£20,700

Channel Islands/Isle of Man: full-time

£9,235
Fees are subject to an annual review. For programmes that last longer than one year, please budget for up to a five per cent increase in fees each year. Find out more about tuition fees.
Alumni scholarship
University of Bristol students and graduates can benefit from a ten per cent reduction in tuition fees for postgraduate study. Check your eligibility for an alumni scholarship.
Funding for 2018/19
A number of funded studentships are available each year, supported by research council, industrial, University or other funds. Check the faculty website for a list of currently available funded projects or go to www.jobs.ac.uk. Self-funded or sponsored students are also very welcome to apply.
Further information on funding for prospective UK, EU and international postgraduate students.
Entry requirements
An upper second-class honours degree (or international equivalent) in computer science or a related subject.
See international equivalent qualifications on the International Office website.
English language requirements
If English is not your first language, you need to meet this profile level:
Profile E
Further information about English language requirements and profile levels.
Admissions statement
Read the programme admissions statement for important information on entry requirements, the application process and supporting documents required.
Research groups
The Department of Computer Science's large programme of research is supported by industry, the European Union, UK government research establishments and public corporations. The academic research programme is organised into the following groups:
The Microelectronics group is a collective of researchers interested in the challenges of increasing the scale and the speed of computer systems. Some researchers are tackling the problem of designing microchips with millions of transistors on them, and then ensuring that they will work as expected. They are particularly interested in systems that handle sound, graphics and images, for which data needs to be transferred and processed at greater and greater speeds in order to meet the demands of new applications and appliances. Other researchers are working on issues in ultra large-scale networked IT systems, involving hundreds of thousands of computers (and users). This area is also home to the Bristol Algorithms Group, which looks at various aspects of the theory and practice of algorithms. The goal of their research is both to provide scalable solutions to existing problems and to understand the limits of what is possible. The quantity of data available in digital form continues to increase at an exponential rate, so the need for faster and more accurate algorithms is now more important than ever before.
The Visual Information Laboratory undertakes innovative, collaborative and interdisciplinary research resulting in world-leading technology in the areas of computer vision, image and video communications, content analysis and distributed sensor systems. Current research includes: images and video search and retrieval; video tracking; visual SLAM; medical and bio-imaging; machine vision; 3D and multi-view processing; colour science; and high dynamic-range imaging, vision and graphics.
Our Cryptography and Information Security group conducts research into cryptography, the underlying hard problems on which it is based, and the hardware and software needed to implement secure systems. The group has particular interest in techniques for proving the security of cryptographic systems, efficiently implementing these systems on small computing devices and verifying these implementations, including testing their security against physical attacks. We also have an interest in security auditing and computer forensics.
Members of the Intelligent Systems group explore general principles underlying learning and intelligence in artificial and natural systems. An important aspect is machine learning and data mining techniques for systems and software that improve with experience. We also work on the interface between computer science and the biological sciences, exploiting connections that not only help to make computers more intelligent but also provide a deeper understanding of aspects of human intelligence. We are working on computational methods for automating significant parts of the scientific method. Our research enables the development of sophisticated systems that allow us to manage and make full use of vast amounts of digital data.
Our Interaction and Graphics group explores creative interdisciplinary research topics spanning human-computer interaction, visual and tactile perception, imaging, visualisation and computer-supported collaboration. We design and evaluate novel interfaces to computer systems, including hardware and software components. We are interested in new forms of practical application and devices that you can wear or carry with you, incorporating sensing mechanisms and imaging techniques. This work will enable us to take advantage of the continuing miniaturisation and increased portability of computing devices. In addition to our experimental work, we conduct a number of projects to investigate novel uses of intelligent devices in the real world.
The Robotics group leads the faculty's theoretical and practical robotics research, some of which is based at the Bristol Robotics Laboratory in Frenchay. Researchers are involved in projects studying human-robot interaction, collective robotics, aerial robotics, neuro-inspired control, haptics, control systems, rehabilitation robotics, soft robotics and biomedical systems.
We are also involved in a number of research centres spanning different parts of the University. For example, the pioneering Centre for IT and Law looks at legal challenges presented by the rapid changes in information technology. It is a cross-disciplinary venture between the University of Bristol Law School and the Department of Computer Science and is supported by a group of international business and legal experts.
Another cross-departmental research centre is the Quantum Computation and Information group, which spans computer science, mathematics, electrical engineering and physics. The group studies all theoretical aspects of quantum information science, including quantum algorithms and computation, as well as quantum optical experiments in conjunction with the Centre for Quantum Photonics.
Careers
The Computer Science PhD can open doors to many different stimulating commercial or academic careers. Graduates travel worldwide to become part of new and existing world-class research groups, as well as joining highly rewarding careers in a variety of industries.
Staff profiles
Centre for IT and Law
Mr Andrew Charlesworth, (Reader in IT and Law), Cryptography and information security.
Cryptography
Dr Carl Henrik Ek, (Lecturer in Computer Science)
Professor Elisabeth Oswald, (Professor in Applied Cryptography), Cryptography and information security.
Dr Dan Page, (Senior Lecturer in Computer Science), Cryptography and information security; languages and architectures.
Professor Nigel Smart, (Professor of Cryptography), Algorithms; cryptography and information security.
Dr Martijn Stam, (Senior Lecturer in Computer Science), Cryptography (hash functions); provable security.
Dr Theo Tryfonas, (Reader in Systems Engineering)
Dr Bodgan Warinschi, (Reader in Cryptology), Cryptography and information systems.
Intelligent Systems
Dr Tilo Burghardt, (Lecturer in Computer Science), Animal biometrics; applied vision for behavioural biology; computational phenomics; object detection; species conservation; visual material authentication and physically uncloneable functions; wildlife documentation and ecotourism.
Professor Peter Flach, (Professor in Artificial Intelligence), Exabyte informatics; learning from structured data.
Dr Conor Houghton, (Senior Lecturer/Reader in Computational Neuroscience), Mathematical and computational neuroscience.
Dr Oliver Ray, (Lecturer), Scientific theory formation and revision.
Interaction and Graphics
Dr Kirsten Cater, (Reader in Human Computer Interaction), Graphics; public computing.
Mr Colin Dalton, (Senior Lecturer in Computer Science), Vision.
Dr Daniel Schien, (Lecturer in Computer Science)
Microelectronics
Professor David Cliff, (Professor in Computer Science), Algorithmic trading; complex adaptive systems; financial markets; large-scale complex IT systems; natural computing, especially evolutionary optimisation.
Professor Kerstin Eder, (Professor in Design Automation and Verification), Design automation and verification.
Professor David May, (Professor in Computer Science), Languages and architectures; mobile and wearable computing; robotics; system design and verification.
Professor Simon McIntosh-Smith, (Professor in High Performance Computing), Advanced computer architectures; energy efficient computing; fault tolerant algorithms and software; heterogeneous and many-core computing; parallel programming models.
Dr Chris Preist, (Reader in Sustainability and Computer Science), Sustainable computing systems.
Robotics
Dr Andrew Calway, (Reader in Computer Science), Mobile and wearable computing; robotics; vision.
Dr Neill Campbell, (Reader and Head of Merchant Venturers School), Robotics; vision.
Professor Mike Fraser, (Professor of Human-Computer Interaction), Mobile and wearable computing; public computing; robotics.
Professor Walterio Mayol-Cuevas, (Professor in Robotics, Computer Vision and Mobile Systems), Mobile and wearable computing; robotics; vision.
Professor Majid Mirmehdi, (Professor of Computer Vision), Robotics; vision.
Theory and Algorithms
Dr Raphaël Clifford, (Reader in Algorithm Design), Algorithms; lower bounds; pattern matching; string algorithms; theoretical computer science.
Dr Nicolas Wu, (Lecturer in Computer Science), Category theory; functional programming; programming languages.
Visual Information Laboratory
Professor David Bull, (Professor of Signal Processing)
Dr Andrew Calway, (Reader in Computer Science), Mobile and wearable computing.; robotics; vision.
Dr Neill Campbell, (Reader and Head of Merchant Venturers School), Robotics; vision.
Dr Dima Damen (Aldamen), (Lecturer in Computer Science), Activity recognition; automatic surveillance; computer vision; image processing; object detection; video analysis.
Professor Walterio Mayol-Cuevas, (Professor in Robotics, Computer Vision and Mobile Systems), Mobile and wearable computing.; robotics; vision.
Professor Majid Mirmehdi, (Professor of Computer Vision Head of the Graduate School of Engineering  Engineering faculty Director), Robotics; vision.
How to apply
Application deadline:
We welcome applications at any time of year.
Find out more about becoming a student at Bristol, applying for a visa and the support we offer to international students.

REF 2014 results
31% of research is world-leading

(4 star)

56% of research is internationally excellent

(3 star)

12% of research is recognised internationally

(2 star)

1% of research is recognised nationally

(1 star)
---
Results are from the most recent UK-wide assessment of research quality, conducted by HEFCE. More about REF 2014 results.
The Bristol Doctoral College facilitates and supports doctoral training and researcher development across the University.