MSc
Optical Communications and Signal Processing
Find a programme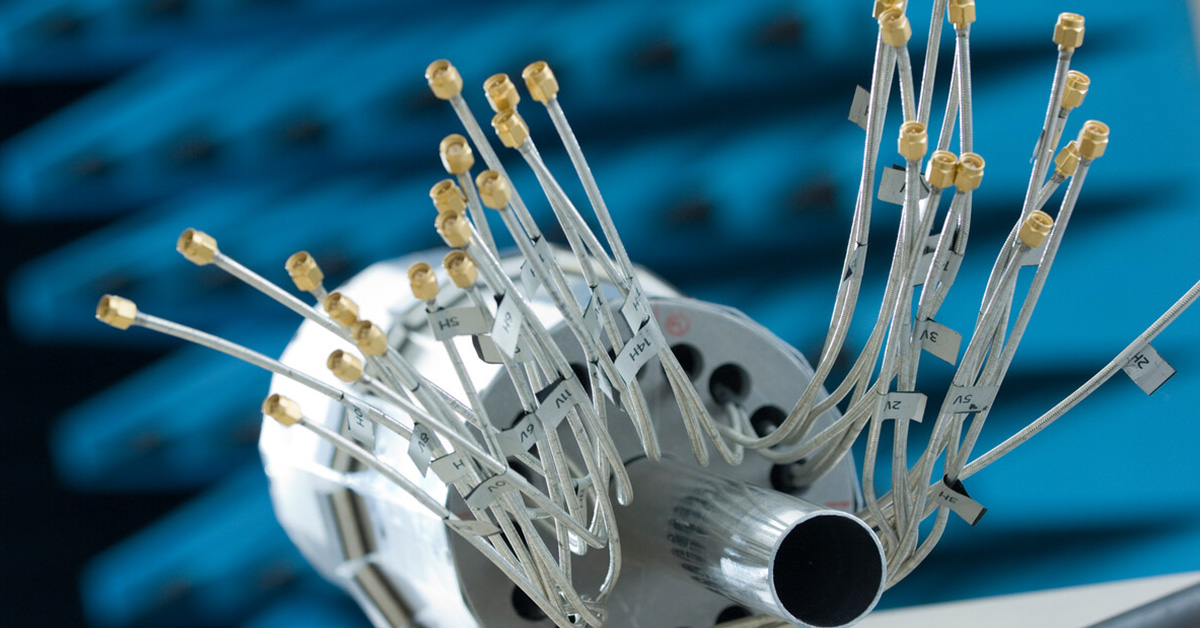 | | |
| --- | --- |
| Faculty | Faculty of Engineering |
| Awards available | MSc |
| Programme length | One year full-time |
| Location of programme | Clifton campus |
| Part-time study available | No, full-time only |
| Start date | September 2018 |
Programme overview
This programme provides students with a challenging range of advanced topics drawn from optical communications systems and devices, and optics-related signal processing, including associated enabling technologies. It provides an excellent opportunity to acquire the skills needed for a career in the most dynamic fields in optical communications.
This programme builds on the internationally recognised research strengths of the Photonics and High Performance Networks research groups within the Smart Internet Lab. Optical fibre communications form the backbone of all land-based communications and are the only viable means to support today's global information systems. Research at Bristol is contributing to the ever-increasing requirement for bandwidth and flexibility through research into optical switching technology, wavelength conversion, high-speed modulation, data regeneration and novel semiconductor lasers.
There are two taught units related to optical communications: Optical Networks and Data Centre Networks. Optical Networks focuses on wavelength division multiplexed (WDM) networks, time division multiplexed (TDM) networks including SDH/SONET and OTN, optical frequency division multiplexed networks, and optical sub-wavelength switched networks. Data Centre Networks focuses on networks for cloud computing, cloud-based networking, grid computing and e-science.
The Photonics group at Bristol is a world leader in the new field of quantum photonics, with key successes in developing photonic crystal fibre light sources, quantum secured optical communications and novel quantum gate technologies.
The programme is accredited by the Institute of Engineering and Technology, one of only a handful of accredited programmes in the UK.
Visit the Department of Electrical and Electronic Engineering website to learn more about the MSc in Optical Communications and Signal Processing.
Fees for 2018/19
We charge an annual tuition fee. Fees for 2018/19 are as follows:
UK/EU: full-time

£10,700

Overseas: full-time

£21,100

Channel Islands/Isle of Man: full-time

£14,300
Fees are subject to an annual review. For programmes that last longer than one year, please budget for up to a five per cent increase in fees each year. Find out more about tuition fees.
Alumni scholarship
University of Bristol students and graduates can benefit from a ten per cent reduction in tuition fees for postgraduate study. Check your eligibility for an alumni scholarship.
Funding for 2018/19
Further information on funding for prospective UK, EU and international postgraduate students.
Programme structure
This programme comprises 11 core units, followed by a substantial research project, starting during the second semester and completed during the summer. Your project may be based at the University or with industrial partners.
Visit our programme catalogue for full details of the structure and unit content for our MSc in Optical Communications and Signal Processing.
Entry requirements
An upper second-class honours degree (or international equivalent) in a numerate physical science or engineering discipline. Candidates with a lower class of degree, equivalent qualifications or relevant work experience may be admitted if they can demonstrate their potential for higher degree work.
See international equivalent qualifications on the International Office website.
English language requirements
If English is not your first language, you need to meet this profile level:
Profile E
Further information about English language requirements and profile levels.
Admissions statement
Read the programme admissions statement for important information on entry requirements, the application process and supporting documents required.
Careers
This one-year MSc programme gives you a world-class education in all aspects of current and future optical communication systems, along with associated signal processing technologies. It will prepare you for a diverse range of exciting careers - not only in the communications field, but also in areas such as management consultancy, project management, finance and government agencies.
Our graduates have gone on to have rewarding careers in some of the leading multinational communications companies: Huawei, China Telecom, Toshiba, China Mobile and Intel, for example. Some graduates follow a more research-oriented career path, with a number of students going on to study for PhDs at leading universities.
How to apply
Application deadline:
18 August 2018: UK and EU applicants
31 July 2018: International applicants (who require a Tier 4 visa)
These deadlines dates have been set to allow you to obtain your visa and arrive to start your programme on time.
Early application recommended; places may fill before our deadlines.
Find out more about becoming a student at Bristol, applying for a visa and the support we offer to international students.