View all news
Study launched to investigate whether paramedics can ease GP workload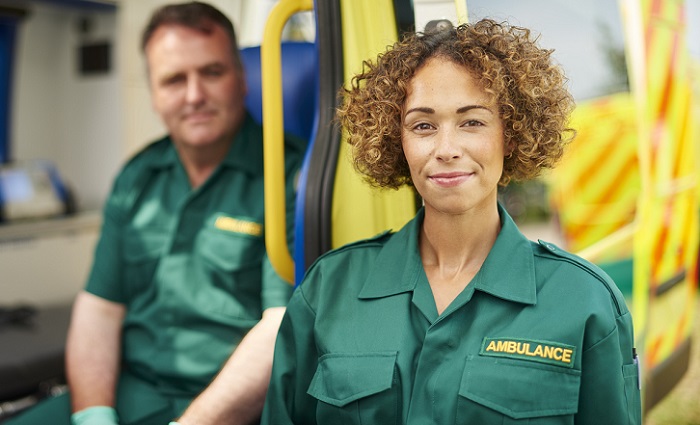 Press release issued: 1 June 2021
The READY study, launched today, will evaluate how paramedics support GPs and whether they can help reduce GP workloads.
This two-year project funded by the National Institute for Health Research (NIHR) is a collaboration between UWE Bristol and the University of Bristol, and is being delivered as part of the 'REACH' emergency care research initiative.
The READY study will look in detail at how paramedics are supporting the delivery of general practice healthcare services up and down the country.
The shortage of doctors means general practices are under increasing pressure to meet demand, and are turning to other health professionals to undertake some tasks. Paramedics, who are trained to give emergency care outside of hospital, are one of the professional groups increasingly working alongside doctors and other members of the practice team in GP surgeries.
However, not much is known about how to gain the most from this workforce to deliver safe and cost-effective care, and the role of paramedics in general practice varies greatly across England.
In many settings paramedics are employed to carry out urgent home visits whilst some practices use paramedics for same-day clinics, telephone appointments or internet consultation. Some paramedics do not see certain groups of patients, such as babies, pregnant women or those with mental health conditions, while others do.
The research will look at the effect this variation has on factors such as patient care, safety and experience, staff workload and costs to the NHS.
Dr Sarah Voss, Associate Professor of Emergency Care at UWE Bristol and study co-lead, explains: "Changes to the organisation of healthcare staff can help meet the challenges of rising demand. This study offers an exciting opportunity to gain new insights into the future general practice workforce and is urgently needed to inform national policy."
The findings will provide a better understanding of how and why paramedics are best used in general practice under different circumstances, and the costs involved. This will have the potential to improve patient safety and experience and inform local and national funding decisions about NHS services
Dr Matthew Booker, an academic GP at the University of Bristol and co-lead for the project, said: "We are delighted to be able to get this study underway today. With the current pressures in general practice, and the rapid advancements in the paramedic profession over recent years, this research will help us understand how to use the skills of both paramedics and GPs to best meet patient needs."
Further information
Research in Emergency Care, Avon Collaborative Hub (REACH), was launched in October 2020 and aligns researchers from the two universities to create a more formal collaboration. They work closely with local health and care providers and commissioners, sharing priorities, expertise and resources to coordinate and strengthen research capacity, development and infrastructure.
REACH is led by a co-director from each of the two universities with links to relevant Health Integration Teams, NHS commissioners, health and care providers, the Applied Research Collaboration West, the West of England Academic Health Sciences Network, other higher education institutes, healthcare providers and commissioners across the wider South West, in close collaboration with patient and public groups.
Both universities have well-established research programmes in urgent and emergency care. At UWE Bristol, through the Centre for Health and Clinical Research, the focus is on emergency hospital admissions, hospital care and ambulance services, while at the University of Bristol, through its Centre for Academic Primary Care, the emphasis is on general practice and community-based services.
About the Centre for Academic Primary Care, University of Bristol
The Centre for Academic Primary Care (CAPC) at the University of Bristol is a leading centre for primary care research in the UK, one of nine forming the NIHR School for Primary Care Research. It sits within Bristol Medical School, an internationally recognised centre of excellence for population health research and teaching. Follow us on Twitter: @capcbristol.
About the National Institute for Health Research
The National Institute for Health Research (NIHR) is the nation's largest funder of health and care research. The NIHR:
funds, supports and delivers high quality research that benefits the NHS, public health and social care
engages and involves patients, carers and the public in order to improve the reach, quality and impact of research
attracts, trains and supports the best researchers to tackle the complex health and care challenges of the future
invests in world-class infrastructure and a skilled delivery workforce to translate discoveries into improved treatments and services
partners with other public funders, charities and industry to maximise the value of research to patients and the economy.
The NIHR was established in 2006 to improve the health and wealth of the nation through research, and is funded by the Department of Health and Social Care. In addition to its national role, the NIHR supports applied health research for the direct and primary benefit of people in low- and middle-income countries, using UK aid from the UK government.