View all news
Researchers looking for men to take part in new domestic violence study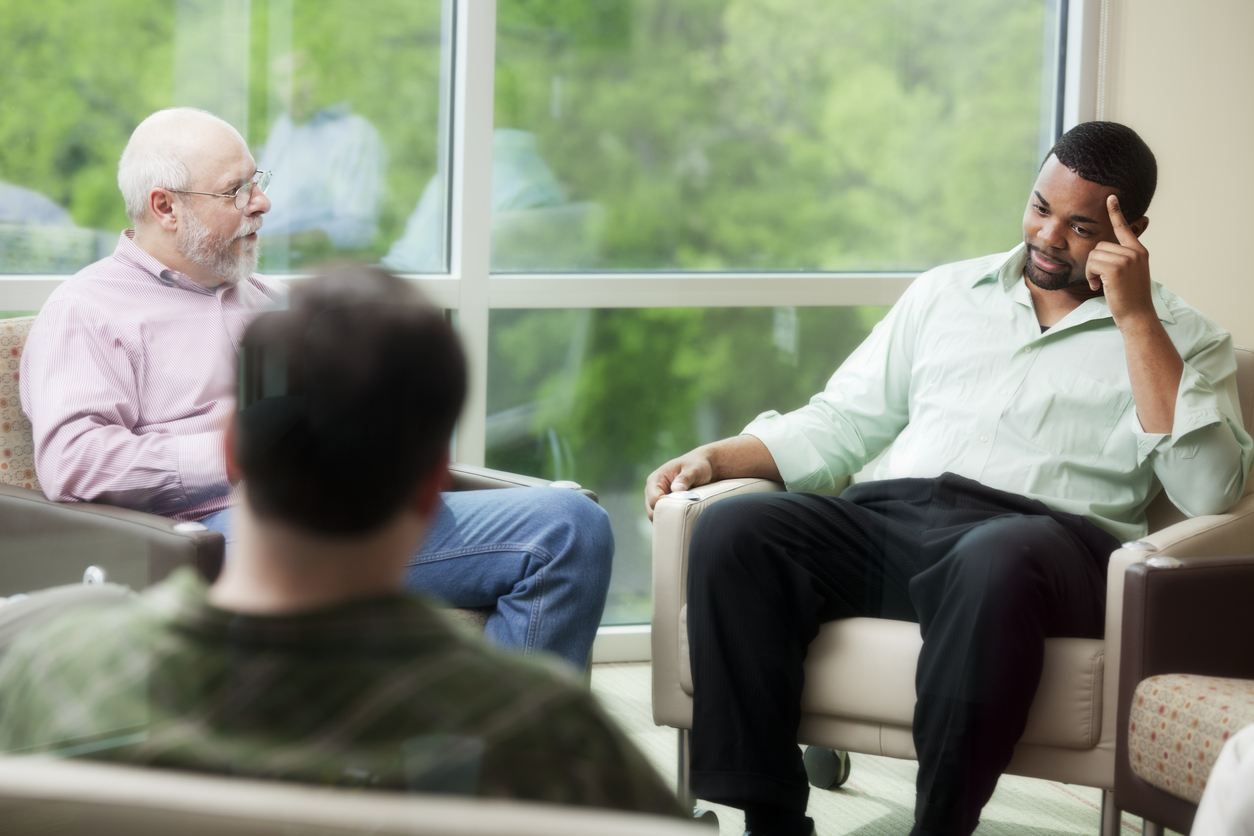 Press release issued: 14 February 2020
Researchers are looking for men who are concerned that they are, or have been, abusive in their relationships with women to take part in a new study that will help improve how we support men in changing their behaviour.
The National Institute for Health Research funded REPROVIDE study at the University of Bristol's Centre for Academic Primary Care has developed a 23-week group programme for men that aims to help them understand and change their behaviour. The study aims to assess the effectiveness of the programme for the men taking part and in terms of the safety and wellbeing of their partner or ex-partner.
The study is working in partnership with the charities Barnardo's, Splitz Support Service, NextLink, Phoenix Domestic Abuse Services and Respect to recruit men who live in Bristol, North Somerset, South Gloucestershire, Wiltshire, Somerset or Blaenau Gwent and who are or have been:
in a relationship with a female partner
aged 21 or over
worried that their behaviour towards female partners might be violent or abusive
able to take part in an English-speaking group.
Men can refer themselves to take part in the study, and the research team is also keen for GPs, social workers, health visitors, police officers or domestic abuse services to support men to get in touch.
Two-thirds of men referred will take part in the group programme, which will provide education and support, and one-third will be assigned to a comparison group, with no additional support. All the men will be asked to complete questionnaires at various points during the study.
Partners or ex-partners of the men will also be invited to take part and offered appropriate support. Their experiences will help the research team measure the effectiveness of the programme.
Dr Karen Morgan, Research Fellow at the Centre for Academic Primary Care, said: "Not all domestic abuse is physical. It can be emotional, sexual, financial or controlling behaviour, but whatever form it takes, it is important that men who are concerned about their behaviour in relationships have somewhere to turn for help. Through the REPROVIDE study, we are hoping to find the most effective way to help men to change abusive behaviour, and ultimately, to improve lives for their victims, for children, and for the men themselves. Men joining our study will be helping us to do that, whether they are allocated to attend the REPROVIDE weekly group programme, or to be one of our comparison men.'
If you would like more information, please visit the REPROVIDE website.
If you would like to request some leaflets or posters, have a question, or would like to refer yourself or someone else to take part, please contact the research team by emailing reprovide-men@bristol.ac.uk. All correspondence will be treated in confidence.
Further information
Help and support
For help and support on domestic violence, these services provide free helplines:
Men's Advice Line for men experiencing abuse: Monday-Friday 9am-5pm: 0808 801 0327
National LGBT Domestic Abuse Helpline: 0800 999 5428
National Domestic Violence 24 hr Helpline for women experiencing abuse: 0808 2000 247
RESPECT Phoneline: Confidential helpline offering advice, information and support to anyone concerned about their own or someone else's violent or abusive behaviour. Monday-Friday 9am-5pm: 0808 802 4040
About the Centre for Academic Primary Care
The Centre for Academic Primary Care (CAPC) at the University of Bristol is a leading centre for primary care research in the UK, one of nine forming the NIHR School for Primary Care Research. It sits within Bristol Medical School, an internationally recognised centre of excellence for population health research and teaching. Follow us on Twitter: @capcbristol.
About the National Institute for Health Research
The National Institute for Health Research (NIHR) is the nation's largest funder of health and care research. The NIHR:
funds, supports and delivers high quality research that benefits the NHS, public health and social care
engages and involves patients, carers and the public in order to improve the reach, quality and impact of research
attracts, trains and supports the best researchers to tackle the complex health and care challenges of the future
invests in world-class infrastructure and a skilled delivery workforce to translate discoveries into improved treatments and services
partners with other public funders, charities and industry to maximise the value of research to patients and the economy.
The NIHR was established in 2006 to improve the health and wealth of the nation through research, and is funded by the Department of Health and Social Care. In addition to its national role, the NIHR supports applied health research for the direct and primary benefit of people in low- and middle-income countries, using UK aid from the UK government.