View all news
Lack of evidence underpinning guidelines for monitoring chronic diseases in primary care could lead to unnecessary testing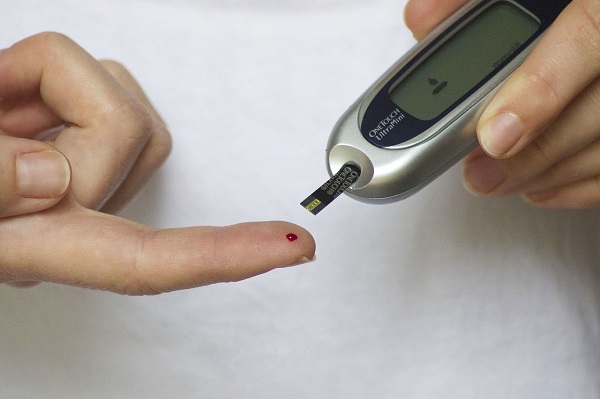 Press release issued: 13 June 2019
Guidelines used by GPs to monitor chronic diseases are based on expert opinion rather than evidence, according to a review of the guidelines by National Institute for Health Research (NIHR) researchers at the University of Bristol. The review, published today [13 June 2019] in the British Medical Journal, looked at guidelines for chronic kidney disease, high blood pressure and type 2 diabetes, which are monitored through a range of tests in GP surgeries.
Guidelines often didn't include recommendations on the frequency of testing, and where evidence was used, it did not address the fundamental question of whether the test in question was necessary or beneficial.
This lack of evidence for how often tests should be carried out means patients could be receiving tests unnecessarily. Over-testing can be a problem in healthcare, as it can lead to false positives, meaning further testing and stress for the patient, while wasting NHS staff time and resources. There is also a risk of false negatives, giving patients false reassurance. Finding the right balance is important, as not testing enough could delay diagnosis and treatment.
The researchers looked at the guidelines from the National Institute for Health and Care Excellence (NICE), the Scottish Intercollegiate Guidelines Network (SIGN), the Royal Colleges of Pathologists, Physicians and General Practitioners.
The team searched ClinicalTrials.gov, an international clinical trial registry, to see if there are any studies on this topic in the pipeline. Their search found no studies looking at the question of how often patients with these chronic conditions should be tested, or what an optimal testing regime would be.
Dr Martha Elwenspoek, Research Associate at the National Institute for Health Research Collaboration for Leadership in Applied Health Research and Care West (NIHR CLAHRC West) and lead author of the study, said: "Our review has revealed there's a lot of uncertainty around this kind of testing in primary care. The lack of evidence to inform the guidelines isn't that surprising, as it's a difficult area to test with traditional study methods. It wouldn't be ethical to only test one group of patients and not test another group with the same long-term condition, for example.
"Our review has shown a need to develop new, rigorous methods to enable evidence-based monitoring of chronic diseases in primary care."
Dr Jessica Watson, a GP and NIHR Doctoral Senior Clinical Research Fellow at the University of Bristol's Centre for Academic Primary Care, and co-author of the study, said: "Interestingly, when we spoke to patients about this, there was a misconception that all test results are completely reliable and that more testing is generally a good thing. So it's important for GPs, and the nurses and other practice staff who carry out these tests, to have an open discussion with the patient.
"Given this uncertainty around testing, health professionals should explain the drawbacks of testing as well as the benefits, so that the patient can make an informed decision. It's also really important that GPs don't over-use this kind of testing, doing tests 'just in case' or because they've already taken blood for something else. This may seem efficient but can have consequences for the patient that aren't immediately clear."
Paper:
Monitoring type 2 diabetes, chronic kidney disease and hypertension in primary care. Are the guidelines evidence based?
Martha Elwenspoek, Rita Patel, Jessica Watson, Penny Whiting. Published in The BMJ.
Further information
About the Centre for Academic Primary Care
The Centre for Academic Primary Care (CAPC) at the University of Bristol is a leading centre for primary care research in the UK, one of nine forming the NIHR School for Primary Care Research. It sits within Bristol Medical School, an internationally recognised centre of excellence for population health research and teaching. Follow us on Twitter: @capcbristol.

About the National Institute for Health Research
The National Institute for Health Research (NIHR) is the nation's largest funder of health and care research. The NIHR:
funds, supports and delivers high quality research that benefits the NHS, public health and social care
engages and involves patients, carers and the public in order to improve the reach, quality and impact of research
attracts, trains and supports the best researchers to tackle the complex health and care challenges of the future
invests in world-class infrastructure and a skilled delivery workforce to translate discoveries into improved treatments and services
partners with other public funders, charities and industry to maximise the value of research to patients and the economy.
The NIHR was established in 2006 to improve the health and wealth of the nation through research, and is funded by the Department of Health and Social Care. In addition to its national role, the NIHR commissions applied health research to benefit the poorest people in low- and middle-income countries, using Official Development Assistance funding.
About NIHR CLAHRC West
The NIHR Collaboration for Leadership in Applied Health Research and Care West (NIHR CLAHRC West) conducts applied health research and implements research evidence, across the West of England, nationally and internationally. Its researchers work with partner health provider organisations, including local NHS and public health, the wider health and care sector and other CLAHRCs and academic groups. Its research has real-world application to improve health and healthcare, across the West and further afield.