View all news
South West SAPC 2020: Call for abstracts open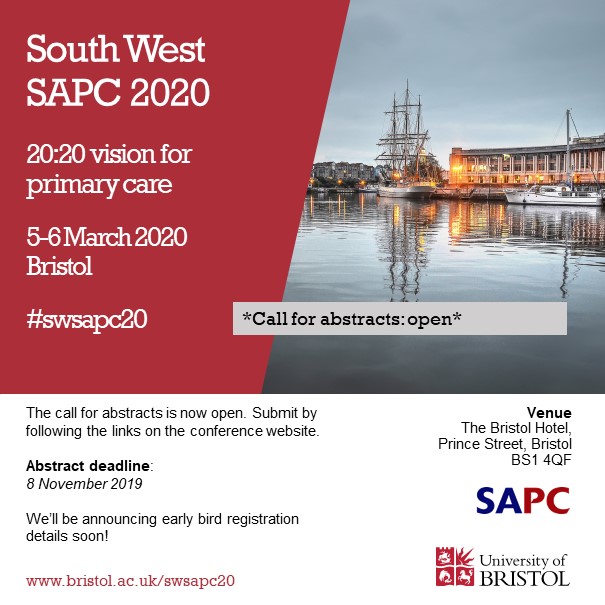 2 October 2019
We are proud to be hosting the South West Society for Academic Primary Care (SAPC) regional meeting in 2020. The call for abstracts is now open.
This annual conference brings together clinical and non-clinical academics, researchers and clinicians to share the latest primary care research findings from across the region and Wales, including primary care research centres in:
Bangor
Birmingham
Bristol
Cardiff
Exeter
Oxford
Plymouth
Southampton
Swansea
Warwick.
We're looking forward to a packed and varied programme guided by our '20:20 vision for primary care' theme.
We are inviting abstract submissions and workshop proposals from anyone researching in primary care across the region. Abstracts will be reviewed according to a set of review criteria and overall fit with the theme of the conference.
We welcome submissions from early career researchers, medical students and those that involve PPI contributors.
The deadline for submission of abstracts is 8 November 2019.
Abstracts can be submitted on the conference website, by following the abstract submission links.
Please send enquiries to swsapc-conference2020@bristol.ac.uk.