View all news
New study aims to improve acne in women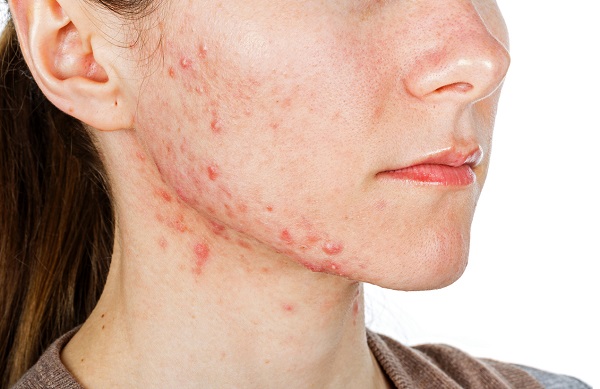 Press release issued: 5 July 2019
Researchers at the Universities of Bristol and Southampton have started a new clinical trial that will investigate whether a drug called spironolactone can help improve acne in women. They are looking for women with acne aged 18 and over in Bristol to take part.
Spironolactone is usually given to people for high blood pressure. It is also thought to lower hormones that trigger grease production by the skin. Doctors have prescribed spironolactone 'off-licence' for women with acne for over 30 years without robust evidence that it works.
If shown to be effective, spironolactone could replace antibiotics as a treatment for acne in women. Rising rates of antibiotic resistance mean alternative treatments are needed.
Women taking part in the study, known as SAFA (Spironolactone for Adult Female Acne), will be randomly assigned to a group that will take either the spironolactone tablet or a matching placebo ('dummy' tablet) for six months.
The Bristol Royal Infirmary is one of five hospitals helping to recruit patients. General practices near the hospitals will also be asked to contact any patients they think might want to take part.
Dr Matthew Ridd, a GP and Reader in Primary Care Research at the Centre for Academic Primary Care at the University of Bristol, said: "Some doctors use spironolactone to treat acne in women, especially in the United States, and report successful effects. However, there have hardly been any trials conducted around this, and the biggest trial to date only involved 50 participants. So, there is very little evidence to support the use of spironolactone in adult females with acne.
"If spironolactone is shown to work for acne in this large study, it will inform national and international guidelines. Results may encourage doctors to prescribe spironolactone instead of antibiotics to treat acne in women."
The £1.7 million study was funded by the National Institute for Health Research. Dr Miriam Santer (University of Southampton) and Dr Alison Layton (Harrogate and District NHS Foundation Trust) are leading the work, along with researchers at the Universities of Bristol (Principal Investigators Dr Matthew Ridd and Dr Debbie Shipley), Cardiff, East Anglia and Nottingham. The trial is being run by Southampton Clinical Trials Unit.
More information is available from the study website.
Further information
About the Centre for Academic Primary Care, University of Bristol
The Centre for Academic Primary Care (CAPC) at the University of Bristol is a leading centre for primary care research in the UK, one of nine forming the NIHR School for Primary Care Research. It sits within Bristol Medical School, an internationally recognised centre of excellence for population health research and teaching. Follow us on Twitter: @capcbristol.
About the NIHR
The National Institute for Health Research (NIHR) is the nation's largest funder of health and care research. The NIHR:
funds, supports and delivers high quality research that benefits the NHS, public health and social care
engages and involves patients, carers and the public in order to improve the reach, quality and impact of research
attracts, trains and supports the best researchers to tackle the complex health and care challenges of the future
invests in world-class infrastructure and a skilled delivery workforce to translate discoveries into improved treatments and services
partners with other public funders, charities and industry to maximise the value of research to patients and the economy.
The NIHR was established in 2006 to improve the health and wealth of the nation through research, and is funded by the Department of Health and Social Care. In addition to its national role, the NIHR commissions applied health research to benefit the poorest people in low- and middle-income countries, using Official Development Assistance funding.