View all news
Antidepressants may reduce anxiety more than depressive symptoms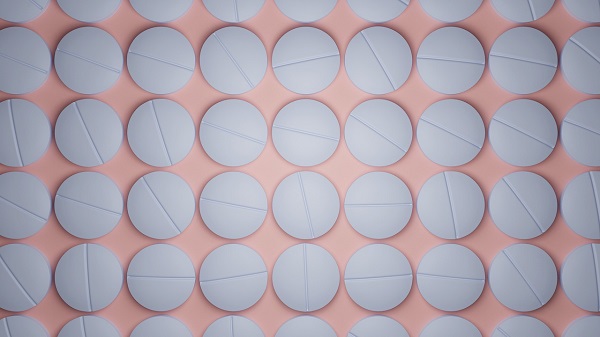 25 September 2019
One of the most common antidepressants, sertraline, leads to an early reduction in anxiety symptoms, commonly found in depression, several weeks before any improvement in depressive symptoms, a clinical trial involving researchers from the Centre for Academic Primary Care and Centre for Academic Mental Health at the University of Bristol has found.
Published in The Lancet Psychiatry and funded by the National Institute for Health Research (NIHR), this is the largest-ever placebo-controlled trial of an antidepressant, which has not been funded by the pharmaceutical industry.
By involving a wide range of patients including people with mild to moderate symptoms, the researchers surveyed a much wider group of people than most previous clinical trial samples.
Sertraline did not appear to improve depressive symptoms, which include low mood, loss of pleasure and poor concentration, within six weeks. However, there was weak evidence that sertraline reduced depressive symptoms by 12 weeks.
Participants who took sertraline were twice as likely as those who took a placebo to say their mental health had improved overall. This is an important measure of improvement, from the patient's perspective, and can be used to gauge clinically meaningful treatment effects.
The researchers say their findings support the continued prescription of sertraline and other similar antidepressants for people experiencing depressive symptoms.
"It appears that people taking the drug are feeling less anxious, so they feel better overall, even if their depressive symptoms were less affected," said the study's lead author, Dr Gemma Lewis (UCL Psychiatry).
"We hope that we have cast new light on how antidepressants work, as they may be primarily affecting anxiety symptoms such as nervousness, worry and tension, and taking longer to affect depressive symptoms."
Sertraline is a selective serotonin reuptake inhibitor (SSRI), the most common class of antidepressants.
The study was conducted in GP surgeries, and included 653 people in England, aged 18 to 74, with depressive symptoms of any severity or duration in the past two years. In all cases, there was clinical uncertainty about whether to prescribe an antidepressant.
The researchers say the participants were more representative of the people now receiving antidepressants in the UK than in previous trials.
Most studies into antidepressants were conducted many years ago in regulatory trials for new drugs, and only included people in secondary care (specialist) mental health services. The management of depression has changed since then and antidepressants are mostly prescribed in primary care (such as GPs) to a much broader group of patients including those with milder symptoms.
Just over half (54%) of participants met a commonly used criteria for depression (from the World Health Organisation), while 46% met the criteria for generalised anxiety (including 30% who met the criteria for both conditions, 15% who had mixed anxiety and depressive disorder while 15% did not meet diagnostic criteria but still had symptoms).
The large majority of people with depression also experience anxiety symptoms, and antidepressants are the standard pharmaceutical treatment for generalised anxiety disorder.
Half of the participants were given sertraline for 12 weeks, while the other half were randomly assigned to the control group and given placebo pills for 12 weeks.
The researchers found no evidence of a clinically meaningful reduction in depressive symptoms after six weeks, which was the primary outcome of the trial, (this primary outcome was chosen in line with previous studies that have gauged improvement after six or eight weeks).
There was strong evidence that sertraline reduced generalised anxiety symptoms, with continued improvement from six weeks to 12 weeks, and led to better mental health-related quality of life.
The results did not vary by severity (at start of trial) or duration of the depressive symptoms, suggesting that antidepressants may benefit a wider group of people than previously believed, including people who do not meet diagnostic criteria for depression or generalised anxiety disorder.
There was no evidence that those on sertraline were more likely to experience side effects or adverse events than those on the placebo.
The researchers say the findings could be useful to health professionals, as clinicians should be aware of which symptoms are likely to be treated by an antidepressant.
The study's senior author, Professor Glyn Lewis, head of division at UCL Psychiatry, said: "Our study supports the current use of antidepressants and finds that sertraline is effective for the people likely to receive antidepressants in primary care. They work, just in a different way than we had expected.
"Antidepressants can be beneficial to people with depression or anxiety but any benefit has to be set against any side effects or the possibility of withdrawal symptoms."
Dr Gemma Lewis added: "Antidepressants are one of the most commonly prescribed medications in the UK and prescription rates have risen dramatically over the last decade in high income countries. However, we are still developing our understanding of exactly how they work."
Professor David Kessler, at the Centre for Academic Primary Care and Centre for Academic Mental Health at the University of Bristol said: "Bristol was a major recruitment centre for the PANDA trial. This study is important for primary care because it reflects the reality of general practice prescribing. We were able to evaluate the impact of prescribing antidepressants for patients with a wide range of symptoms, like those seen in general practice. While the antidepressant sertraline had only a weak effect on symptoms of depression, and that effect was only seen after 12 weeks, there was a more rapid and greater effect on anxiety, and patients on sertraline felt better overall. This study has improved our understanding of what to expect when we prescribe antidepressants and can help us better inform our patients."
The study was led by researchers at UCL and conducted at UCL Psychiatry and the Universities of Bristol, Liverpool, and York.
Paper: The clinical effectiveness of sertraline in primary care and the role of depression severity and duration (PANDA): a pragmatic, double-blind, placebo-controlled randomised trial. Gemma Lewis et al. Published in The Lancet Psychiatry. September 2019.
Further information
About the Centre for Academic Primary Care, University of Bristol
The Centre for Academic Primary Care (CAPC) at the University of Bristol is a leading centre for primary care research in the UK, one of nine forming the NIHR School for Primary Care Research. It sits within Bristol Medical School, an internationally recognised centre of excellence for population health research and teaching. Follow us on Twitter: @capcbristol.
About the NIHR
The National Institute for Health Research (NIHR) is the nation's largest funder of health and care research. The NIHR:
funds, supports and delivers high quality research that benefits the NHS, public health and social care
engages and involves patients, carers and the public in order to improve the reach, quality and impact of research
attracts, trains and supports the best researchers to tackle the complex health and care challenges of the future
invests in world-class infrastructure and a skilled delivery workforce to translate discoveries into improved treatments and services
partners with other public funders, charities and industry to maximise the value of research to patients and the economy.
The NIHR was established in 2006 to improve the health and wealth of the nation through research, and is funded by the Department of Health and Social Care. In addition to its national role, the NIHR commissions applied health research to benefit the poorest people in low- and middle-income countries, using Official Development Assistance funding.
This work uses data provided by patients and collected by the NHS as part of their care and support and would not have been possible without access to this data. The NIHR recognises and values the role of patient data, securely accessed and stored, both in underpinning and leading to improvements in research and care. www.nihr.ac.uk/patientdata