View all news
New dermatology toolkit to help GPs support patients with skin conditions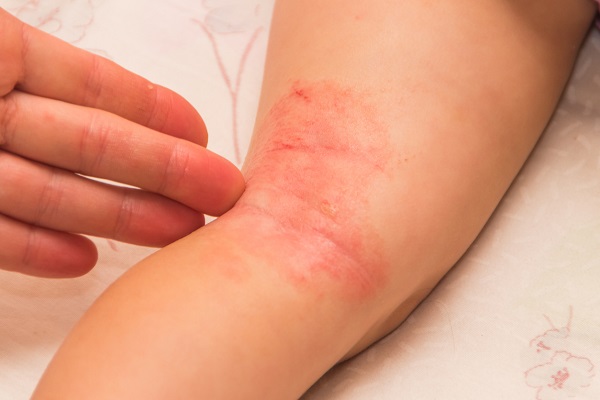 10 June 2019
A new Royal College of General Practitioners (RCGP) dermatology toolkit has been launched to help primary care teams, including GPs and nurses, care for patients suffering from a range of skin problems.
Skin conditions are very common, with around one in four patients consulting their GP with skin problems each year.
Developed for use by busy clinicians, the toolkit is an easy-to-navigate 'one stop shop' of evidence-based tools and resources to help the whole primary care team in their care of patients. It includes;
clinical and learning resources for general dermatology, as well as specific skills training in dermoscopy
information to be shared with patients and carers
information for commissioners
quality improvement tools.
The toolkit was developed by the RCGP's Dermatology Spotlight project team, led by Dr Emma Le Roux, a Cheltenham-based GP and National Institute for Health Research In Practice Fellow at the University of Bristol's Centre for Academic Primary Care. Dr Le Roux was appointed the RCGP's Clinical Champion for Dermatology in 2018.
The team worked closely with a wide stakeholder group, including clinical experts, patient representatives, committee members of the Primary Care Dermatology Society and commissioners to ensure that all resources produced were evidence-based and suitable for the care of patients with skin problems.
Dr Le Roux said: "Many skin conditions are long-term, with significant morbidity and requiring high levels of self-care. Skin cancer incidence and dermatology referrals are rising, with high demands on secondary care services and increasingly long delays for dermatology specialist reviews. This is why supporting those working in primary care to identify and manage skin problems effectively in general practice is so important."
Two podcasts with a primary care dermatology nurse on 'Dermoscopy in primary care' and 'Eczema: common myths and managing its impact' have also been made publicly available as part of the project.
Further information
About the Centre for Academic Primary Care
The Centre for Academic Primary Care (CAPC) at the University of Bristol is a leading centre for primary care research in the UK, one of nine forming the NIHR School for Primary Care Research. It sits within Bristol Medical School, an internationally recognised centre of excellence for population health research and teaching. Follow us on Twitter: @capcbristol.
About the National Institute for Health Research
The National Institute for Health Research (NIHR) is the nation's largest funder of health and care research. The NIHR:
funds, supports and delivers high quality research that benefits the NHS, public health and social care
engages and involves patients, carers and the public in order to improve the reach, quality and impact of research
attracts, trains and supports the best researchers to tackle the complex health and care challenges of the future
invests in world-class infrastructure and a skilled delivery workforce to translate discoveries into improved treatments and services
partners with other public funders, charities and industry to maximise the value of research to patients and the economy.
The NIHR was established in 2006 to improve the health and wealth of the nation through research and is funded by the Department of Health and Social Care. In addition to its national role, the NIHR commissions applied health research to benefit the poorest people in low- and middle-income countries, using Official Development Assistance funding.