View all news
New study will examine the impact of digital health tools in primary care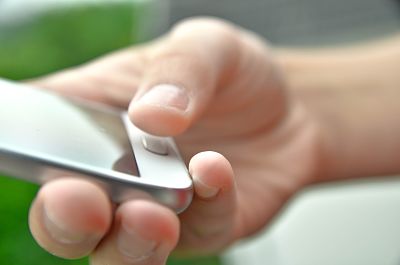 12 April 2019
A new study, DECODE (unexpecteD consEquenCes Of Digital hEalth), is aiming to improve how digital health tools are used in primary care by identifying and understanding their unexpected consequences for patients, GPs and practice staff.
Digital technologies are often seen as a means of improving patient access to healthcare and quality of care, while reducing GP practice workload. But despite becoming increasingly commonplace in GP practices, their unexpected consequences for patients and staff, both positive and negative, remain unknown.
The study, a collaboration between University of Bristol and NIHR CLAHRC West, Universities of Oxford, Manchester, Warwick, University College London and the West of England Academic Health Science Network and funded by the NIHR School for Primary Care Research, will examine three popular applications of technology in GP practices:
smartphone apps that support patients to monitor and self-manage long-term conditions with their GP
online GP consultations
online patient access to medical records.
The team will interview patients, practice staff, commissioners and technology industry representatives that have been involved in implementing digital health tools, to examine their experiences, opinions and reflections. They will investigate how technology affects access to healthcare, medical decision-making, patient safety, doctor-patient relations and GP practice workload.
Dr Jeremy Horwood, from the Centre for Academic Primary Care at the University of Bristol and NIHR CLAHRC West, who is leading the study, said: "Like other parts of the NHS, GP practices are under financial pressure and need to develop innovative and efficient models of care. Policy makers see digital health tools as a solution to this problem. But the rapid spread of digital health tools means that unintended consequences are likely.
"It's vital that we identify and understand these consequences so that we can minimise the negative effects and maximise the positive consequences for primary care. Our research will investigate the use of digital health tools in primary care from a range of perspectives, to inform guidance on their development and implementation."
If you or your practice has experience of using these types of technology and would like to take part in this portfolio adopted study, please contact researcher Andrew Turner for more information.
You can follow discussions on Twitter using #DECODEStudy.
Further information
About the Centre for Academic Primary Care
The Centre for Academic Primary Care (CAPC) at the University of Bristol is a leading centre for primary care research in the UK, one of nine forming the NIHR School for Primary Care Research. It sits within Bristol Medical School, an internationally recognised centre of excellence for population health research and teaching. Follow us on Twitter: @capcbristol.
About the National Institute for Health Research
The National Institute for Health Research (NIHR) is the nation's largest funder of health and care research. The NIHR:
funds, supports and delivers high quality research that benefits the NHS, public health and social care
engages and involves patients, carers and the public in order to improve the reach, quality and impact of research
attracts, trains and supports the best researchers to tackle the complex health and care challenges of the future
invests in world-class infrastructure and a skilled delivery workforce to translate discoveries into improved treatments and services
partners with other public funders, charities and industry to maximise the value of research to patients and the economy.
The NIHR was established in 2006 to improve the health and wealth of the nation through research and is funded by the Department of Health and
Social Care. In addition to its national role, the NIHR commissions applied health research to benefit the poorest people in low- and middle-income countries, using Official Development Assistance funding.