View all news
7th International Meeting on Conversation Analysis and Clinical Encounters (#CACE2019)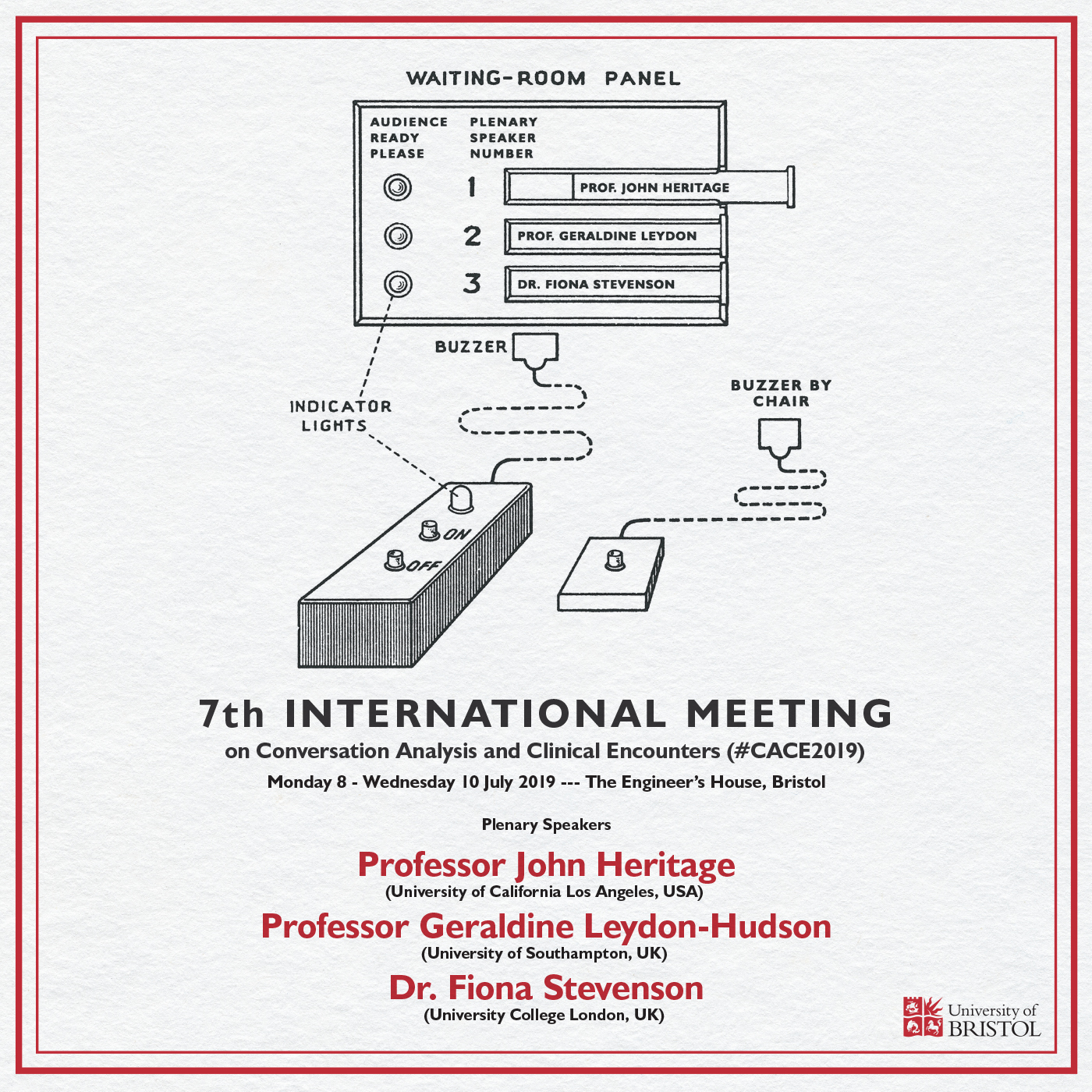 27 March 2019
This three-day international conference will be held at Engineers' House in Bristol on 8-10 July.
The aim of CACE conferences is to share up-to-date research findings and methodological innovations in the application of conversation analysis (CA) to the investigation of medical interactions, and to consider how we can best ensure that our research is meaningful for health care professionals, providers and communications trainers.
Days one and two of the conference will begin with plenary talks and then showcase applied CA research alongside the opportunity to participate in small group sessions working with a variety of clinical data.
The third day of CACE conference will focus on how our work in CA can connect with the interests and experiences of clinicians, aiming to foster productive interchanges between CA researchers and healthcare practitioners.
We are delighted to announce that the plenary speakers for CACE 2019 are:
John Heritage, Distinguished Professor of Sociology, University of California, Los Angeles
Dr Rebecca Barnes, Senior Research Fellow in Applied Conversation Analysis at the University of Bristol's Centre for Academic Primary Care and organiser of the conference, said: "CACE conferences have evolved a certain 'style'. They are relatively small and numbers are capped. This makes it easy to discuss papers and take part in data and workshop sessions, giving participants the opportunity to work with and explore a wide variety of original data. There's a real emphasis on participation, interchange, sharing research ideas and findings – as much of a 'hands on' approach as is possible within the constraints of such a meeting."
Registration
Because numbers are limited and will be allocated on a first-come, first-served basis, early registration is advised.