View all news
New study aims to reduce the use of oral antibiotics for ear infections in children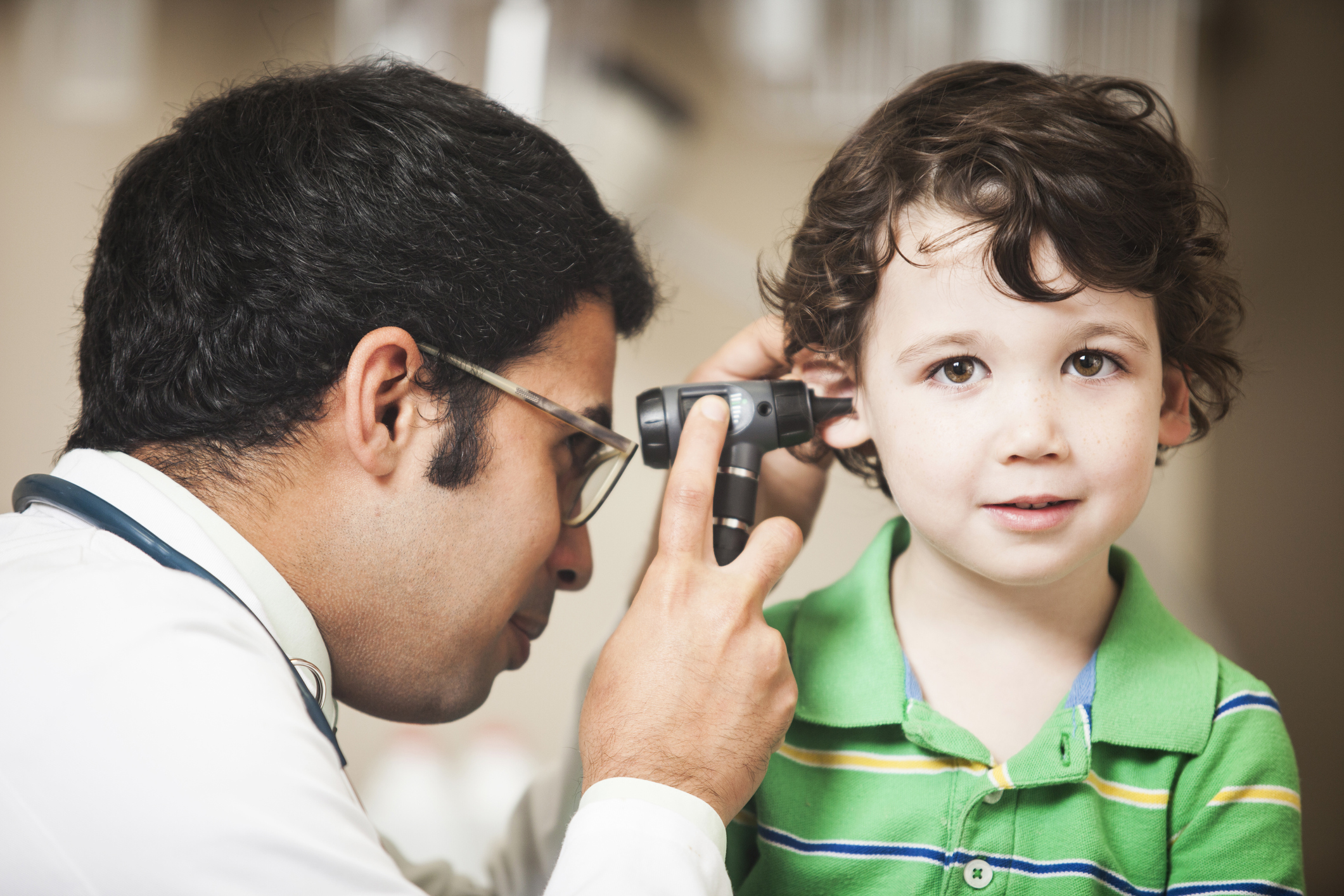 16 November 2018
Middle ear infections, known medically as acute otitis media (AOM), are common painful infections in children, for which there are up to three million treatment episodes in England and Wales each year. They are often treated with antibiotics by mouth. However, these can cause side effects like rashes, diarrhoea and vomiting, and their over-use contributes to the growing global health threat of antibiotic resistance.
Researchers from the Universities of Bristol and Southampton, King's College London and Imperial College London are collaborating on a new study to investigate alternative treatments, which they hope will reduce unnecessary oral antibiotic use, while relieving painful symptoms and reducing healthcare costs.
The Runny Ear Study (REST), funded by the National Institute for Health Research, will focus on children who have middle ear infections with discharge (AOMd). These occur in around 15% of middle ear infections, due to a build-up of pressure in the middle ear which causes the ear drum to burst, releasing pus ('discharge').
Children with AOMd have more pain, repeat episodes of illness and hearing problems. AOMd also results in more visits to the GP, with over 90% of parents taking their child to the GP for each episode. That's over 150,000 consultations in England and Wales at a cost of over £3M to the NHS each year.
The team will compare three alternative treatment options: immediate antibiotics by mouth, immediate antibiotic eardrops, which have previously shown to be effective in children with grommets, and 'delayed' oral antibiotics, where parents are advised to wait to see if the child's infection improves without antibiotics. Studies in other infections suggest that delayed antibiotics by mouth can be just as effective and safe as immediate antibiotics.
Professor Alastair Hay, a GP and infections research lead at the University of Bristol's Centre for Academic Primary Care, said:
"Antibiotic resistance is one of the biggest threats to global health today. A growing number of potentially life-threatening infections, such as pneumonia and septicaemia, are becoming harder to treat because bacteria are becoming resistant to the antibiotics that we commonly prescribe.
"Our research aims to explore alternatives for common childhood infections, such as AOMd. We have already had success demonstrating alternative treatment options for urinary tract infections in children and we hope to be able to do the same for this distressing, painful and common condition."
Further information
About the Centre for Academic Primary Care
The Centre for Academic Primary Care (CAPC) at the University of Bristol is a leading centre for primary care research in the UK, one of nine forming the NIHR School for Primary Care Research. It sits within Bristol Medical School, an internationally recognised centre of excellence for population health research and teaching. Follow us on Twitter: @capcbristol.
Funding acknowledgement
This project was funded by the NIHR HTA (Project Number: 16/85/01)
About the National Institute for Health Research
The National Institute for Health Research (NIHR): improving the health and wealth of the nation through research.
Established by the Department of Health and Social Care, the NIHR:
• funds high quality research to improve health
• trains and supports health researchers
• provides world-class research facilities
• works with the life sciences industry and charities to benefit all
• involves patients and the public at every step
For further information, visit the NIHR website www.nihr.ac.uk
Department of Health and Social Care disclaimer
The views expressed are those of the author(s) and not necessarily those of the NHS, the NIHR or the Department of Health and Social Care.