View all news
Designing health care for the people who need it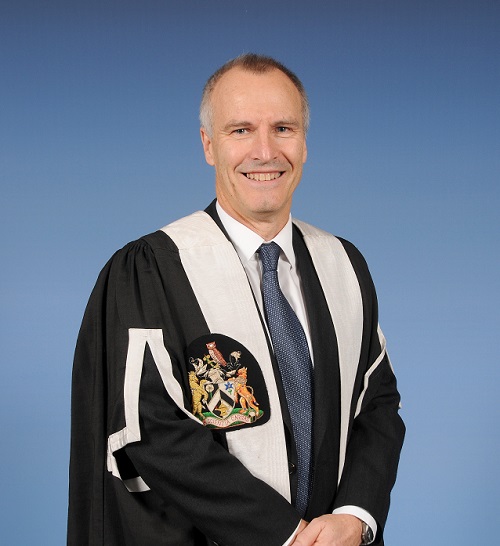 20 December 2018
Professor Chris Salisbury's 2018 RCGP James Mackenzie Lecture
Chris Salisbury, Professor of Primary Care at the University of Bristol's Centre for Academic Primary Care, was invited to give this year's Royal College of General Practitioners' James Mackenzie Lecture.
The lecture is one of the College's main awards, with the lecturer chosen by the Fellowship and Awards Committee of the College.
You can watch the lecture on the Royal College of General Practitioners' YouTube channel or read the transcript (with screen-shots of slides).
In his lecture, Professor Salisbury addressed one of the biggest challenges facing primary care: how to provide care related to need for the growing number of people with multiple health problems (multimorbidity).
One in four people in the UK and the US have two or more long-term health conditions, increasing to two-thirds for patients aged over 65, placing a major strain on health services. Conditions include diabetes, heart disease and asthma, and can include mental health conditions such as depression and dementia.
Yet many recent developments in primary care have been designed to improve care for people with relatively simple problems.
"If we want to design health care for the people who most need it, the focus needs to be on people with multimorbidity", Professor Salisbury said. "Like everyone else, they need treatment for simple illnesses, like when they get an infection. But they also need well organised chronic disease management to help them stay healthy. And given the scale of the problem, this can't just depend on doctors and nurses. So, a key priority is to help patients manage their illnesses themselves."
Reviewing key principles of general practice, including being local and accessible, providing continuity of care, and putting the person at the centre of care, Professor Salisbury asked how well general practice is fulfilling its functions for patients with complex needs and whether proposed solutions risk undermining these key principles of care.
"To design health care for the people who need it", he said, "we need initiatives which reinforce rather than undermine general practice."
Earlier this year, the results of the 3D Study, the largest ever trial of an intervention to treat people with multiple long-term conditions, led by Professor Salisbury, were published in The Lancet.