View all news
Dr Elina Steinerte elected to UN Working Group on Arbitrary Detention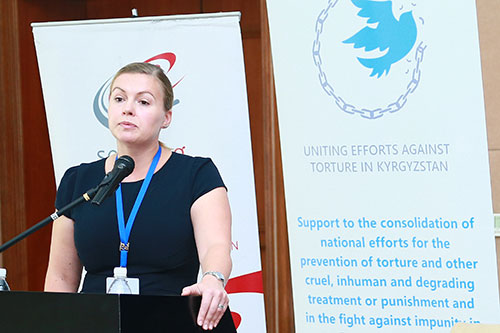 5 October 2016
The UN Human Rights Council has approved the candidacy of Dr Elina Steinerte, Senior Research Associate in the University of Bristol Law School, to one of the Council's Special Procedures, the Working Group on Arbitrary Detention (WGAD).
The WGAD was established by resolution 1991/42 of the former Commission on Human Rights. It is one of the oldest Special Procedures of the Human Rights Council and one of the very few that has the right to receive communications from individuals, in addition to carrying out fact-finding missions. Since the WGAD derives its mandate from the Human Rights Council and the Charter of the United Nations, its jurisdiction extends to all 193 UN member states.
Dr Steinerte said: 'It is an honour to be given this responsibility and I very much look forward to the work ahead'. She will start her duties on 1 November.