Student experiences - Japan
Katsutoshi Nagahata - MSc Development and Security
Someday, I want to give my hand to the people who are in need of help in conflict areas. I chose to study at the University of Bristol for my postgraduate studies in order to understand more about violent conflicts and their cause. After finishing about one third of the course since I started my master studies, I have really enjoyed my time in Bristol and the services the University offers.
I am very satisfied with the study environment here. I studied three units: Conflict, Security and Development; Theories of Development; Theoretical Approach in Security Studies. Although I have to read many difficult readings, they are fascinating and help me in my understanding of development and security issues. The seminars are fantastic as well. It is quite challenging for me to state my opinion in a different language but the topics of each class are very interesting and eye opening. For example, I got very interested in humanitarianism, which I have never stopped to think about deeply before, through the study. Studying humanitarianism gives me new viewpoints that there is some variation in humanitarianism and some idea may lead conflicts or violence. As I wish to work in the field, I really appreciate the opportunity to think about the theory and practice of humanitarianism. The atmosphere of the classes also makes me feel confortable with stating my opinion or asking questions. I always enjoyed the discussions, not only this topic but also the other topics, both within the classes and outside of the classes. These discussions really helped me to understand the international issues and to improve my English abilities.
My experience here is helping me to gain many skills which I believe will help me to pursue my career. The level of knowledge I am gaining here is cutting edge, and includes topics crucial to work in the field concerning international peace and security such as humanitarianism I presented above. Along with this knowledge, I am gaining time-management, problem solving, reading, writing, presentation skills through preparations and seminars. There are also many varieties of clubs, societies and charity opportunities at the University. Joining these has been very beneficial for meeting new people and gaining range of experiences. I am participating one activity concerning consultation of a NGO. I believe these experiences give me many skills and viewpoints, and strengthen my employability.
Social life in Bristol is also fantastic. It is very difficult to find work-social life balance but I believe both are quite important. Bristol offers you variety of great pubs, bars and clubs. I usually hang out with my classmates. For example, I usually go to a bar where weekly Jazz, Funk, Soul events are held. It is very refreshing drinking with my friends and listen to some good music. I sometimes go to Karaoke with my friends in Bristol. Recreational activities such as these really motivate me to be productive and concentrate on my work. I strongly recommend to find the right balance and explore this exciting city.
Above all, University of Bristol is great place to study and pursue my career. I enjoy this environment a lot. I strongly recommend you to think about the University of Bristol for your postgraduate opportunity.
---
Tatsuki Fushimi - BEng Mechanical Engineering
I learned about the University of Bristol through its close relationship with universities in my home country, Japan, and also from its high reputation among universities in the United Kingdom. At first, I felt a bit nervous coming to UK, a whole new country for me, as I spent the past decade in Germany, where I also studied International Baccalaureate (IB). But then I was comforted by such a supportive university: students are able to get support wherever on campus or in accommodation. For example, I was able to be assigned a peer mentor, a senior student from whom I could ask advises based on their experience. Whenever there is a problem, there is someone to help. My flatmates, together with the class mates are friendly, and I am getting used to Bristol quickly.
The city of Bristol is a great mixture of exciting shopping area and relaxing green nature, and there is a lot to discover in the city. I still remember how I was amazed at a glance of the Suspension Bridge, which makes me proud of living in a hall in Clifton area, the Manor Hall. I think Clifton area is one of the most convenient places to live in Bristol because of its diversity in food restaurants, jogging routes, short distances to university precinct, and the city centre. Also, outside of Bristol, there are very interesting cities such as Bath, which is just 15 minutes away from the University by train. I had a day trip to Bath in mid-October and I felt very lucky to have privilege of living such close to a beautiful city.
Having my study started in the Bristol, I enjoy facing new challenges set by my lecturers, particularly in Mechanics of Materials and Dynamics. Although I studied about the topic covered in lecture in IB, the problems are far more challenging and interesting to me. I also think Bristol is a place of various opportunities, considering the fact that it offers numerous seminars on internship and lecture hosted by representative from university or companies regarding their recent work. I think I will be able to learn and experience more than just ordinary course after finishing my degree at the University of Bristol and I desire to deepen my knowledge in this fantastic environment.
---
Kenji Iijima - BEng Electronic and Communications Engineering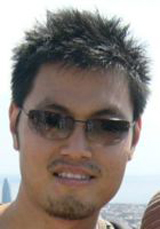 I entered the University of Bristol to study BEng Electronic and Communication Engineering after having qualified with the International Baccalaureate (IB) focusing on Math, Physics and Chemistry. After having completed further study elsewhere, I am now working in a worldwide IT company in Japan.
Starting the degree was never easy. However, with the support of the University as well as the International Students' Advisory Service, I felt encouraged to meet the challenge of my degree course. Then, I eventually graduated from Bristol University with a lot of different skills, knowledge, disciplines and interesting experiences etc, gained through my student life at Bristol, and these are proving useful in my current career. I also had a good time meeting a lot of people from various different courses in student halls and through social activities.
Bristol University gives good support to its students both inside and outside the classroom, and the students thus have a good attitude towards study. My impression is if the students have an enthusiasm to learn new things and be challenged by using all the available support from the University, they will leave Bristol University with a lot of good things gained from their student life.
---
Yuki Shimabukuro - MEng Mechanical Engineering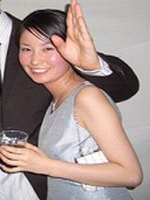 I chose Bristol because Bristol University has had a very good academic reputation over the years and is also well-known for its quality of students' life!! It is also less expensive to live in Bristol than in London and the city has so much to offer.
I enjoy my course most when I understand the material taught and also when I complete my course work. I study Mechanical Engineering and this comprises a lot of work so always keeps me busy.
The best way to get to know people is definitely through some social programs, which may include cultural societies, university sports teams etc. I don't really know people from my course to be honest but, through my interest (football!!) I made many friends and watch football in a pub with some pints of beer, the English way of supporting your side!!
I have never been in University in Japan so don't really know the difference. It is, however, generally thought that it's harder to get into a University in Japan but easier to graduate. I think it's quite true…Another difference is that each lecture taught in Bristol University lasts for only 50 minutes unlike, in Japan, where one lecture may last for 90 minutes, I prefer the 50-minute session, of course.
There are so many things I would like to do in my University career such as, skiing, wakeboarding, committee work and of course studying. There is so much you can do to challenge your mind and sometimes it wears me out. My tutor said to me the key to success is time management, produce the output required (e.g. coursework) but also play hard!! Managing time is a real challenge, but I think this is an essential and most-fundamental skill required in every aspect of one's life. Thanks to my experience at Bristol I now have a positive attitude towards everything I do which, hopefully, leads to a beneficial result in the end.
---
Azusa Shinohara - MA Film and TV Production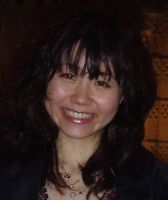 Studying abroad was one of my dreams for a long time. At first, -when I was in junior high school-, I wanted to study Peace Studies or International Development in the United States. My biggest goal for my future career was to work in the United Nations at that time. Therefore, I went to University of Tokyo to study civil engineering for developing countries and international development aid as my first step to achieve the goal. However, I have had my fierce passion for another field deep in my heart: film. As my graduation from the university was approaching, the feeling that I did not give up what I really wanted to do without even trying grew bigger and bigger, so I decided to do Masters degree in film production.
To be brutally honest, I thought that I needed to go to the United States to study film, but the biggest obstacle was the very expensive tuition fees. Because of it, I started looking for MA courses in the United Kingdom, and I found one of the most prestigious film course in the UK at University of Bristol, which is MA in Film and TV Production. It is a very practical course and what I think is the best feature of it is that you can make a short film to learn what it really is like to make a film. Though you have a slight different working model from that of the actual film industry, you can get experience of the area that you want to pursue your career in. For example, I worked as a production designer and learnt what a production designer does for pre-production and production. Furthermore, you can get knowledge not only of your area, but also of the entire process of filmmaking, from pre-production to post-production.
My course required us to work as a team, and I found that was the hardest part, but at the same time it was the most enjoyable part. Since we spent a lot of time together outside the classroom as well as in the classroom to accomplish various tasks for the course, we made truly great friends with each other. There is no denying that cultural differences sometimes lead to misunderstandings; however, if you overcome them, friends from different countries can be an invaluable asset in that they can open up your eyes to another part of the world.
You can say the same thing about living abroad. It is true that the UK is very different from Japan and sometimes you feel homesick. When I came to the UK to study for the first time, I thought that British people and life in the UK was not as I expected. Nevertheless, once you get accustomed to it, you can enjoy yourself and more importantly, living in the UK makes you grow up a lot. I think that I became tougher and stronger than before, and now I am very confident in myself. So if you are thinking about studying in the UK, I would say go for it. It is very natural that you have fear or anxiety. I mean, who doesn't? However, once you raise yourself to take a chance to study abroad, I am certain that it will take you a few steps closer to who you want to be.
---
Kana Enokido - MA History of Art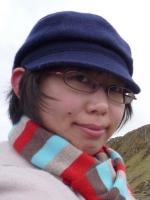 I studied art history, museology and a bit of English literature at International Christian University in Tokyo, Japan. When I was writing my Bachelor's Dissertation on Victorian art, I strongly wished to continue my study at postgraduate level in the UK.
There are two main reasons why I chose the University of Bristol: firstly, the research interests of the academic staff in the Department of History of Art matched with those of mine. If you are interested in the history of British art, I strongly recommend the Department of History of Art at Bristol. Many staff in the Department pursue a wide range of research about British art. Thanks to them, I greatly enjoy the courses offered, from the course about the portraiture during the Tudor dynasty to several courses about Victorian art or the relationship between art and society in Victorian Britain. I am now looking forward to writing my Master's Dissertation about the art of John William Waterhouse who was active as a Royal Academician at the end of the 19th century.
Secondly, I felt that the city of Bristol is attractive: the size, location, and atmosphere of the city accorded with my ideal. In fact, Bristol met my expectations: everything for your daily life can be found within the city centre, even some Japanese food. The access to London, Wales, the South West, and the International Airport is worthy to note. For example, on weekends, I can easily visit London in order to enjoy the rich collections of museums and galleries. Actually, Bristol is a good place to study hard and live with local people and other international students. At the heart of the city, you can enjoy real British life. When you first come to Bristol, you may be tired of the steep hills in the city, but I can guarantee you will eventually love them!
---
Makiko Hayasaka - MA Music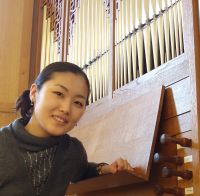 Music has been close to me from an early age. Years of musical education in piano, cello, voice and organ made specializing in musicology a natural choice for me. After receiving my MA degree at Tokyo University of the Arts, I came to Bristol to pursue my second MA with a new research subject, the history of British organ music after the 19th century. To launch my project, the Music department of Bristol University was especially attractive for having four musicologists who are experts on British music, and the Centre for the History of Music in Britain, the Empire and the Commonwealth (CHOMBEC), which is a unique research organisation that provides various seminars and conferences related to this genre.
Having spent five months here, I have been fascinated with the living and cultural environment of Bristol. The city is safe, modestly-sized, and richly endowed with nature. On a sunny holiday (with which, I believe, Bristol is relatively blessed), I often take a stroll to Brandon Hill or the Clifton Suspension Bridge, to watch robins and great tits. I also enjoy music making activities at the university. Besides the concerts of the University Symphony Orchestra to which I belong as a cellist, what amuses me greatly is the 13-stops chamber organ in the Victoria Rooms, the main building of the Music department: it is really incredible that I can learn real sound of British organ, playing this lovely instrument regularly by myself! There are many other venues nearby to be exposed with good live music as well, such as St Georges Bristol, Colston Hall, and Bristol Cathedral, whose various event programmes would give delight to music enthusiasts.
As for the course structure and content of MA in musicology, I have the impression that they are flexibly arranged according to the students' concerns and needs. In the previous semester, for instance, the course director organised several sessions which focus on British music for me, which were very helpful to deepen my understanding of this field. Although there are few overseas students in the Music department and it is always challenging to keep up with the discussion among native students, my course mates and tutors are all supportive and incessantly encourage me to be involved in the community, by which I have felt helped a lot.
The biggest reason I decided to come to this country was that I wanted to feel with all my senses what British people had seen and felt in creating their music and that which emanated from it. Now I have a sense that my desire has been fulfilled through my days at the University of Bristol, even to the extent of utilizing my extracurricular experiences. In the future, I would like to play an active part in introducing to my country a wide variety of British music. Despite the difficulties and differences of living abroad, I am convinced that my study at Bristol University has offered me a precious treasure which I will use to pursue my future goals.
---
Ai Nagamatsu - MA Social Anthropology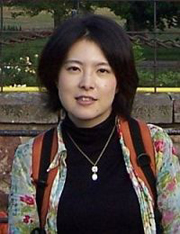 I got information about the University of Bristol through the British Council in Japan. I had some choices of universities, but when I came to Bristol one year ago, I felt this was the right place to study because Bristol was a university city. There are many shops, cafes, restaurants and good theatres, they are vital for university life!
I study Social Anthropology because I studied Cultural Anthropology in my undergraduate degree and also because England is the origin of social anthropology. Our Master's course started with 3 nights and 4 days fieldwork in Exmoor with other students from the Department of Archaeology and Anthropology. For students who study these subjects fieldwork is significant.
We have about 10 students in one class and every class is a seminar. We do presentations to introduce the class topic and then discussion follows the presentation. I have only three or four units in one term, but preparing the classes takes a long time because we have to read many books, usually about 10 books are key reading for one class every week.
In the first term, the language and also the style of teaching were different from my study in Japan and it was hard for me to get used to them, but some friends helped me. In the second term it is getting better.
I stay in a university hall of residence and my flatmates are other international students. We can cook and eat together and this is really fun!
Bristol has a balloon festival in August when you can enjoy watching a lot of hot air balloons in the clear sky, and in November you can join the Guy Fawkes Night with fireworks.
After graduation, I would like to work for Japan and Britain. Anthropology makes me understand cultural differences and the importance of admitting differences.
If you are interested in studying in Bristol, do not hesitate to come! You are sure to have an unforgettable time here in Bristol!
---
Reina Mashimo - MRes Earth System Science
I've been in Bristol just over 3 months now and I'm having a busy, but extraordinary time. The reasons I chose Bristol were: 1. The city and the university are nicely fused making studying here feel like you are in the middle of 'UK culture' 2. Being situated in the south-west of the country and with a harbour nearby it does not get too cold and you can benefit from the nice sea-coastal atmosphere 3. It is not too far from London, so it is easy to go shopping or to meet friends from Japan if you start to miss them at any time.
As for my course, it is not a popular study area, but it is very topical with all the climate change arguments going on in the world, and Bristol has the perfect course. I also took into account that the Earth Science department had gained a 5* reputation in the Government Research Assessment exercise in 2001, which is the highest possible rating and was only awarded to Bristol, Cambridge and Oxford in respects to Earth Science departments in that year. Apart from the reputation, the modules introduced in the prospectus for the course seemed to be just what I was looking for; practical and cutting-edge.
To make the most of my time here, I have joined the yoga society which holds classes twice a week with a professional instructor, and every now and then I try to engage in events organized by BISC (Bristol International Student Centre). One of the events which I enjoyed most was the trip to Bridgwater Carnival which had around 30 shiny cars (called floats) along with other disguised performers in the parade. Needless to say, I have a lot of fun hanging out with my classmates going to pubs as well as chatting with my flatmates about updates of the day, which is a very relaxing time that releases you for just a while from the intense studying.
If you are looking for a place to study in a cosy, mid-size city, with all kinds of entertainment then I am sure Bristol is the place for you!
---
Nobuyuki Hijiro - MSc Development and Security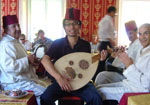 Living and studying abroad is certainly challenging and engaging. Although it has been around half a year since I came to Bristol, life is still filled with problems as well as excitement. When I came to Bristol after a long flight from Japan, I found myself a complete stranger in a foreign culture. Since it was my first time in an English speaking country, I struggled to adapt to the life here. I could not understand what the staff at the airport were talking about, I could not communicate with the warden of my house, and even shopping in a supermarket was a difficult task. It was not easy to get used to the academic environment in Bristol, either. On the very first day of the master's course, I was even nervous about introducing myself. Although I had experienced many debates and discussions in my language when I was an undergraduate, here it was tough to get deeply involved in interactive seminars with native English speakers. Even if the seminar was on a topic with which I was familiar, I felt insecure when talking, because I was not confident about my English.
At the same time, however, I have found the coursework very enjoyable and exciting. Throughout the first semester, I have improved my language skills, and I have learned how to fulfil my potential to be a major part of class discussion. Particularly during the last few weeks of the semester, I could feel that I was making progress, because my tutors and fellow students made positive comments about my performance.
Furthermore, what I have liked the most about the academic environment in Bristol is the words of encouragement from my tutors. Compared to the academic culture in my country, I suppose that tutors here are more likely to evaluate good things which students have done and give compliments to them. Whereas I have not received any high praise from professors in Japan, I have had a certain amount of positive feedback from my tutors with regard to my performance, which has encouraged me to keep studying. On one hand, I appreciated some severe and critical comments from my tutors in Japan, however, on the other hand, I have been most grateful for the academic environment in which tutors in Bristol have tried to find the potential of their students and give them confidence as much as possible. Because of this environment, I remain energised and excited about my coursework.
---
Naomichi Mizuno - MSc Development and Security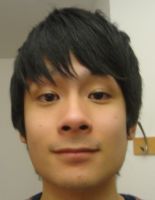 Being done with about one third of my master program, I find myself fully satisfied with the student life at this university and city. I set out my journey to this city just after being done with my bachelor's degree back in Japan, with a bit of nervousness and so much excitement.
The school certainly has a lot to offer. The seminars I have taken so far are all inspiring as well as encouraging. I am not going to lie here by saying that having myself engaged in discussions with my second language was not challenging at all; however, I never felt uncomfortable in taking part in these discussions, since all the professors and seminar mates always patiently heed and pay utmost respects to your opinions. Lots of my seminar mates in the program, who share different nationalities and academic backgrounds, have their own unique career and experience in the field of our studies, which I always appreciate for allowing me to learn something completely new. Also, all the coursework including weekly reading assignments greatly help me develop my academic skills: through the integration of the theoretical knowledge that you have learnt from these readings with all the contributions from your seminar mates in the following discussions, you will definitely encounter the moments where you realise that your horizons are markedly broadened.
The life in Bristol is quite enjoyable and exciting, but it also suits those who expect rather a peaceful environment to focus on studying. As I especially stay in one of the accommodations the university manages, all the university buildings I frequently attend, such as the library and buildings of my school of department, are located within a short walking distance. Once you walk down to the city centre, however, you will find many pubs and bars where you can enjoy some great music played by the local bands. I personally like walking around the city, enjoying some of its local scenes and relaxing atmosphere there. I also do enjoy the nightlife of this city: clubs and pubs are certainly the places you can socialize with your seminar mates and make new friends.
Finally, I just want to add that this university is really supportive to all the students, but especially to those international students whose language proficiency might not enough to deal with all the academic task by their own. There is always someone who you can go talk to in the international office or your faculty office about any issues you have concerns about. There is also a personal tutor, whom you can ask for advice on your academic skills ranging from your study skills in general to time management skills, allocated for each student throughout the academic year, which is quite helpful particularly to those who have never studied abroad before./
---
Ayako Morishima - MSc Development and Security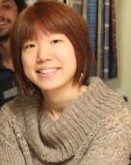 Honestly, I never had any idea about the city of Bristol before coming here. I studied linguistics but was also interested in international issues, so I decided to go abroad soon after I graduated university. When I contacted Bristol, the administrator was so kind to answer all my questions, and she even helped me to decide which course to join. Simply, she is the reason I chose this university.
I have particularly enjoyed the unit focusing on conflict, security and development. As you see from the title, the unit integrates issues related to security and development, and I can learn about the complexity of this field. This unit has made me even more attracted to studying this course.
All the units in the MSc are taught in seminar style small groups. Therefore, at first, I was worried about my lack of background knowledge in this subject. However, the massive amount of reading has helped me a lot. (Of course, it's been tough to handle all the reading material, but worth it!)
The academic year schedule is divided into three parts; 1st term (October to January), 2nd term (January to May) and the rest of year (May to September), so there is plenty of time to spend on the dissertation. In the 1st term, we do three core units, which are compulsory to take. Then, in the 2nd term, we can choose three units depending on our interests. You may doubt the time allowed for writing the dissertation, as it is short compared to Japan, but don't worry! We have a lecture and workshop to deal with the dissertation step-by-step. In terms of writing the dissertation, the university programme is well organised, therefore you can follow it easily.
Although Bristol is not as famous as other UK cities for tourism, it is the best place for living and studying. You will see "local England" here. Besides, it only takes about 1h30min to go to London, and there is Bristol airport with flights out to other countries in Europe. The accessibility is great, and there are plenty of shopping malls and local markets, so you won't feel any kind of inconvenience in Bristol.
Even if you are not yet sure what specific topic you want to study, the University of Bristol is worth considering. There are various options here, which means you can study whatever you want. Furthermore, it offers a chance for you to be involved with high-level professors and other students from various backgrounds at a very well-known university in the UK. Not only the professors, but also all the staff are kind enough to help you and are well trained in dealing with international students' problems. If you seriously want to study in UK, this university should be one of your choices.
---
Kaoru Sugai - MSc East Asian Development and the Global Economy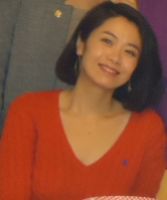 For me, the decision to study at Bristol was quite easy because the University is well-known as one of the highest ranked universities in the UK and I've heard that the city of Bristol is amazing and vibrant. Located in the south of the UK, it means it offers warm comfortable weather. After coming here, I was confident that everything is true and I knew my intuitive decision was absolutely right.
Before coming here, frankly speaking, I didn't have much idea about the University of Bristol due to few Japanese alumni in my country, so my family said that it was a gamble for me. But now, definitely, I'm sure that I won the gamble because I am really enjoying my studies on the MSc East Asian Development and Global Economy course because excellent lecturers provide high level lectures and give the latest knowledge of this area to me.
This course makes me realize how important it is to have objective analysis without any biases against East Asian countries when studying this area from a global perspective - it is a hard thing for Asian people to do (including me) because they have unforgettable historical experiences associated with wretched colonialism and wars. Professor Jeffrey Henderson who is one of the world authorities in East Asian Studies leads me to a new way of thinking my studies, and he also makes me open my eyes widely and globally. Professors here guide us to think critically which helps to form our own opinions at the same time having respect for others. This is quite different from the Japanese academic style, so it is a new and exciting experience for my academic life.
Additionally, the University's advanced IT system enables me to access a huge amount of e-journals, practice essays, past lectures and exams even when I stay at home, thus it can help me with research. Furthermore, what I want to most emphasize is that the level of University of Bristol students is quite high. I think this will push me to bring out the best in my academic knowledge.
Living in this city is very comfortable and convenient; people are warmhearted, you can enjoy many delicious restaurants on the beautiful harborside, and also it is fun to see the historical buildings. Please do not miss the Bristol International Balloon Festival which takes place every August; the festival is one of the prides of all Bristolians! Don't worry about that how to get here, because Bristol International Airport and Bristol Temple Meads Station are one of the biggest gateways to the UK, so you can come here from all over the world.
I would definitely recommend prospective students to apply to the University of Bristol as I have found that the quality of education is excellent and studying here will give students enriching experiences. You are lucky if you become a student of University of Bristol. I can guarantee it!
---
Sayaka Ando - MSc Gender and International Relations
I am really honoured that my essay has been selected as one of the best written by overseas postgraduate students at the University of Bristol this year and to have been awarded a scholarship from the University. This is my first experience of being awarded such an honourable prize in the international environment where so many brilliant students from around the world gather to compete.
Before coming to the UK, I had worked as a researcher in a think-tank in Tokyo. It was very interesting work and I really enjoyed it. However, since childhood, I have always questioned various kinds of inequalities in the world, especially between genders. Thus, I decided to come to the UK to start my postgraduate studies in Gender and International Relations.
I have chosen the University of Bristol because it was the first in the UK to open its doors to men and women on an equal basis. I am attracted by the spirit of fairness and equality of the University.
I am strongly motivated to succeed in my future career objective of working for an international organisation to solve issues of inequalities in the world. In order to attain my career goals, I have learned English, French and Russian which are widely used in the international political arena. My knowledge of several foreign languages has enabled me to view world politics from multilateral perspectives. However, obtaining only language skills is not sufficient to achieve my objective. In addition to my work experience as a researcher, I believe that my study in Gender and International Relations at the University of Bristol will greatly help.
The academic life especially abroad, however, is not always pleasant, as stress and pressure may occur. I control my stress by going to the Bristol Ice Rink near my accommodation. I have chosen this accommodation close to the ice rink because I thoroughly enjoy figure skating. Jumping on the ice relieves my mental fatigue, and then I can concentrate again on my study. It is also my pleasure that I can make a lot of friends outside the University at the ice rink.
Armed with the skills and experiences I gain through studying in the UK, I would like to serve humanity on an international level in the future. Furthering my knowledge through the course at the University of Bristol is the best way to fulfil my dream.
---
Akiko Kato - MSc International Development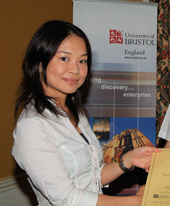 I had been to the UK before applying to Bristol, and had visited London, Nottingham, Birmingham, Cardiff and Exeter for researching universities. Unfortunately, I just passed the Bristol Temple Meads station and I did not visit Bristol at the time. Since it was terribly cold in Nottingham in October, I had decided to apply for universities in the south west area. I wanted to avoid London because of expensive cost and a lot of distractions (i.e. shopping areas, bars, clubs etc).
I chose to study in the UK, firstly, it is because the UK is the origin for studies of Development. Secondly, the big advantage is that it is possible to take the Master's degree in one year. Thirdly, it is because of culture and people in Britain. I had worked in a company before and had had an international environment to work with people from the diversity of nationalities. I felt that I could relate better to my British colleagues than my American colleagues, therefore, I choose the UK.
I chose to do postgraduate study because I had been working first in the food industry and then in the financial sector as a system engineer for 8 years after university. I had worked terribly hard and long hours, had a good salary and a position, but felt that I was just earning money merely for myself. I realised that I wanted to do something for helping people, and then decided to start postgraduate study of Development.
Most of the units on my course were taught in seminar style in small groups. I enjoyed working in a team in the Managing and Evaluating Development unit. Other units were also exciting to take. There were people from the diversity of countries in our course, which made it really interesting to different perspectives. I felt comfortable offering my opinions as well. I took 3 units per term, which was just enough to prepare for each class beforehand. I did reading the most during the year. In the UK, students are expected to have critical thinking skills whereas in Japan, students are often expected to have the same opinion as the lectures who are teaching them. I have really developed new skills in thinking critically and offering my own opinion even if it differs from others. This is such a liberating feeling.
I lived in halls of residence – the Chantry Court, with 2 British, 1 Chinese, and 1 Vietnamese. We got on well with each other so we always said that we lived in the best flat in the Chantry Court! We enjoyed cooking, sharing food recipes, socialising, watching TV, and talking together. We have shared haggis, black pudding, Vietnamese chickens, snacks, Chinese spicy soups, some Italian foods and Japanese food for new experiences. Being in a different culture gives you so many opportunities not only with education but also culture and food.
I went out with my course mates a lot during the year. We went to restaurants, pubs and clubs. I had joined the International Affairs Society and we had listened to quite interesting talks about International Relations, Securities and Development through the year. We also went to Vienna with members of this society to visit the UN and related organisations. It was a considerable opportunity to visit them. I also enjoyed football with some students in our department. I did not imagine that I would have time to go out for socialising a lot with friends during a course, but I could. I had the freedom to manage my own workload and to choose when I wanted to work, which was much more liberating than working in an office in Japan on strict long hours.
In the city of Bristol I like the Downs, Clifton and St Nicholas' Market. I used to go to the Downs for jogging and I enjoyed it a lot. Clifton has a very good atmosphere so it is enjoyable. The architecture in the area near by St Nicholas' Market has a European feel and is nice as well. You can walk everywhere you need to in Bristol. Everything is conveniently close and is good so that you do not waste time travelling between lectures, accommodation and social activities.
---
Fumiko Nagai - MSc International Relations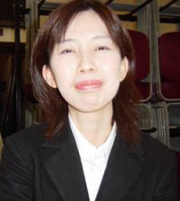 I chose the MSc in International Relations at the University of Bristol to achieve my career objective and to satisfy my academic interest. My career objective was to be a translator in journalism. To achieve this objective, I needed to brush up my English skills and also gain knowledge about international relations. In addition, I had had an interest in international relations since I was a university student in Japan. This course offered a wide variety of units, which were extensive rather than intensive which suited my needs, so I chose Bristol.
The course was really challenging. I took four units per term and eight units in total. They were taught in weekly 90 minute-seminars for ten weeks. In the first seminar in each unit, a syllabus with a reading list was given to students and each student was assigned to one presentation. Each seminar began with one or two presentations. Questions and discussion followed the presentation(s). The unit tutor did not give a lecture but led us to think critically central issues of the unit. Unlike Japan, in the UK students are required to fully participate in seminars and express their own opinion. Therefore, students should finish all required readings before the seminar. I studied for seven hours per day on average to prepare for seminars and for longer hours for presentations.
Although the course was really hard, I enjoyed the course as well as social activities. Bristol is not a large city like London, but it is suitable to balance between study and life. I went to pubs, restaurants and parties with my classmates. I attended the parties held by the Japanese society. I went on a trip with my friends in England and some parts of Europe during the Easter holiday and the summer holiday after I wrote essays and a dissertation. These activities were not just for fun but for widening my perspectives. Social activities were also important for me. Although I needed to study hard, I enjoyed my life in Bristol.
I learned various perspectives and how to think critically and deeply through this course. Studying for Politics in the cultural mixed atmosphere was a great advantage. In addition, I gained a lot of skills - English, knowledge, and research skills, which are quite useful at work. I now work for KPMG, an international audit firm, as a translator. I believe that my choice was the right one.
---
Toshie Takeuchi - MSc International Security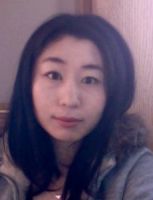 After studying Philosophy as an undergraduate in Japan and an M.A. in International Studies in South Korea, I came to Bristol to study International Security.
One of the reasons I chose the UK is that I believe this is the place for studying International Relations because of its academic and historical background. Through the experience of studying International Studies, especially East Asian Studies, I realised that one of the core issues in international relations is the issue of security. I therefore chose the M.S.c. programme of International Security, in the School of Sociology, Politics and International Studies at the University of Bristol. The school is the perfect place for me because they offer courses which are strongly focused on the security issues which I'm interested in, such as the issue of genocide and new security agendas.
The classes in my major are seminar style and we usually have around 15 students. We are required to read lots of reading materials before the class. We have a presentation for each class so that we can improve our presentation skills. We are also required to submit an essay for each class at the end of each semester. For writing essays, we need to examine and think in a critical way. This process improves my academic writing skills.
Students taking these courses are highly motivated, they are very positive and debate in class and often the argument heats up. It is the most significant difference between studying here and my previous study in Japan and South Korea. Moreover, since our classes are international as most of my classmates are from different countries, we can share the different perspectives from our different positions. I find it difficult to participate in the debates but that does not stop me from enjoying the classes as I have learnt so many new opinions and so have widened my experiences.
I live in university accommodation with three girls from different countries with different majors. We share a kitchen so sometimes we cook together. It is good experience to know different cultures and sharing time in the UK. Life in the dormitory is friendly and helpful. For foreign students who are studying abroad in the UK for the first time I recommend the university accommodation as a good choice because you can spend your time in there without worries, in a safe environment. It also gives you a chance to get to know people from different backgrounds.
Bristol is a beautiful city with many historical buildings as well as a harbour. I am sure future students from overseas will enjoy their academic life in Bristol too.
---
Daisuke Wakabayashi - MSc in Public Policy
Studying in the UK was a great challenge for me because this is the first time I have lived abroad and studied in English. So far, however, the University of Bristol gives me a good environment for study and living. I would like to introduce some of my experiences in Bristol.
I am studying in the course which is rich in diversity in terms of students' nationality and their professional background. My class is comprised of over fifty students. Most of them are international students from various countries including Europe, Asia and Latin America. Moreover, there are also many students with professional experience either in the public sector or the private sector. Because of this diversity, a class discussion provides me with different views on policy issues from various backgrounds.
This course fully supports international students. There is an extra session for international students who first study in British academic culture. This session deals with academic skills including essay writing and critical reading of academic articles, as well as how to approach to writing good essays for each subject of the course. This session was of great help for me in writing three essays for this term.
Taking into account the living environment, Bristol is a convenient city for living. Although Bristol is not a large city, this city has shopping areas, Broadmead and Cabot Circus, which have many restaurants, shops and supermarkets. I often go shopping there. If you are interested in travelling, this city has a good access to transportation network of buses, train and airplane. In the vacations, I have enjoyed travelling around cities in the UK.
---
Yuko Nemoto - MSc TESOL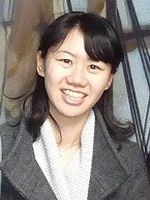 I am currently studying TESOL (Teaching English to Speakers of Other Languages) at University of Bristol. In Japan, I mainly used the Internet to gather information about universities in the UK, and also joined some events held by British Council or some agencies, where I could actually meet staff from universities. The meeting helped me get specific information a lot and there I knew the University of Bristol is one of the world-famous universities offering a wide range of courses.
With its relatively mild weather and friendly atmosphere, the city itself greatly appealed me, which I am now enjoying a lot.
Since I had been teaching English at a high school in Japan, I hoped to develop my knowledge and skills in teaching, which is the reason I chose to study TESOL here. The course at this university is suitable for English teachers who are interested in applied linguistics and I have learned various theories and practices surrounding TESOL in the first term. In the spring term, we have optional units, where we can pursue our interests in greater depth. In each unit, we have lectures by experienced and knowledgeable tutors, opportunities to discuss various topics, and a lot of essays to work on, all of which contribute to developing my teaching skills. Having finished one third of the course, I now believe engaging willingly in every class and exploring ways to apply what I learned to my own context are crucial.
As I heard from a lot of people, Bristol is a wonderful city to live in. I especially like the harbourside, where I can spend relaxed time looking at boats or ferries passing by. It is also a nice place for me to exercise such as jogging. Also, Bristol is famous for its street art, and there are lots of elaborate and often huge graffiti drawn on the wall of buildings. I live in a university accommodation, Deans Court. It is located near both the university and the city centre and within walking distance to most sites in Bristol, so I find it very convenient. My flatmates are all nice and friendly, and I enjoy the time with them.
By this summer, I am determined to enhance my teaching skills as well as English proficiency level. Also, I am going to explore Bristol and other places in the UK and Europe more by making full use of these precious moments.
---
Saori Nara - MSc TESOL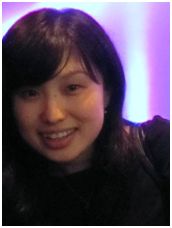 Having been both educated in Japan and involved in the Japanese education system as an English teacher, I found there is a real necessity to consider language education from a different point of view. This is the reason why I decided to study in the UK.
After researching a number of reputable universities, especially regarding the learning environment, and the contents of the programme at each, I finally decided to choose Bristol. In addition to its world-class reputation and the range of subjects that my course offers, Bristol is also a wonderful city in which to live. I particularly like the relaxed atmosphere of the city, as well as all its lovely buildings and green spaces.
Every day I make new discoveries and learn new perspectives through my readings, insightful lectures, and discussions with course mates. The course is challenging, but it is also a great opportunity for me to reflect critically on my teaching and link practice with theory.
The first three months have gone by so quickly. I am making the most of my experience in Bristol, not only with my study but also by socialising with friends, exploring the city, and travelling a lot. Thanks to supportive tutors and all of my course mates and friends, my student life in Bristol has been academically productive and socially enjoyable. I hope to utilise my learning and experience in Bristol to contribute to improving English education in Japan.
---
Masami Nakajima - MSc TESOL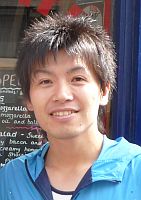 My professional goal as an English teacher has been to encourage my students to develop their communication skills in English and, by doing that, to support them broaden their potential for the future. To attain this goal, I decided to expand my viewpoints about English language teaching and learning by joining a master's level TESOL programme.
It took a long time before making the decision of where I studied. Since I knew that this would be the first and final opportunity to study abroad, I wanted to put myself in the place which would fully make my overseas life as beneficial as can be. What I emphasized most in the decision was the programme contents and the living environment. After wavering so long, I finally chose the MSc TESOL programme in University of Bristol.
Now that I have completed all the units and moved on to the dissertation phase, I feel my decision was right. With regard to the study, the rich variety of units has provided me with many enlightening insights, such as how languages are effectively learned, what social and cultural factors must be considered in English language teaching and how the nature of English language fundamentally differs from that of Japanese. In the process of deepening the knowledge about these issues surrounding English education, I have been able to critically reflect on what was missing in my previous teaching and discover what is needed to improve my classroom teaching in the future. Of course, the course is demanding. I have been required to work constantly for assignments and presentations. However, helping each other with my classmates and supported by the tutors, I have managed to get over them successfully. Such efforts, I believe, have contributed to the consolidation of what I have learned in the units and given me greater confidence as a teacher of English.
The ex-academic time is also very important to me and has made my daily life enjoyable. The class party after the submission of assignments, the chat with the tutors and the classmates, the supermarkets and the local pubs etc. Every one of these experiences has become part of the unforgettable memory in my life. In particular, I am very grateful to my classmates. Since I am the only Japanese student in the course, at first I worried about whether I could really get along. However, supported and encouraged by the classmates, I am having really wonderful days. Also, by immersing myself in such an international atmosphere, I have been capable of having a closer look at different cultures directly. These experiences have broadened my world view and become a great asset to me as well.
Two thirds of the TESOL programme is already over. The only work left is the completion of the dissertation. Time has passed very quickly probably because of the really meaningful and wonderful days. There are numerous universities having the TESOL programme, and each of them must offer a beneficial programme. Having said that, I am very proud of the opportunities given by the MSc TESOL programme of University of Bristol and the insights I have gained so far. I will be able to come back to my school with deeper expertise, invaluable memory and greater confidence.
---
Yoshie Yamagishi - MSc TESOL
The reason I decided to take a Master's in TESOL was to reflect on my English teaching experience at an English language institution in Tokyo for over five years, and to improve my overall English teaching ability.
UK universities were very attractive because of the one-year postgraduate courses, which provide an intensive learning opportunity. The University of Bristol caught my interest because it has a good reputation among UK universities and it seemed to me that the southwestern area was less cold compared with other places in the UK.
The course is very intensive with helpful reading packs before the classes, discussions in the seminars and regular assignments. The frequent assignments are tough, but at the same time, I find them very practical and useful, as they keep me studying and reflecting on what we have just learned on the course. Also, the courses have driven me to have so many new and different viewpoints toward English teaching and learning.
As well as my studies, I have also had a great time with my classmates, flatmates and friends. We go out to pubs, walk around the city and talk about our life, our countries and our thoughts endlessly. Since the students come from a variety of backgrounds and various countries, it is such a great experience to share things with them. Since studying involves a lot of independent reading, sitting in front of a computer writing assignments and working on the dissertation it is very refreshing to share my circumstances and enjoy talking with my classmates at our favourite pubs.
I will miss my classmates, tutors, flatmates, friends, pubs, and the atmosphere of Bristol. However, I am sure I will move on to the next step of my life with my new perspectives.
---
Misako Sano - MEd Psychology of Education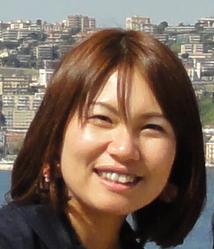 It is a great moment in my life to be living in Bristol and studying at the University of Bristol.
The reason why I decided to apply for the MEd in Psychology of Education at the University of Bristol is that it gives you the opportunity to attend a master course in psychology even if you have not any previous bachelor degree in this field from the UK. As a paediatric occupational therapist working with disabled children in Japan, I am interested in developmental psychology and the education for children with special needs as well as occupational therapy itself. In addition, I appreciated the kind and helpful reactions of this University's staff when I first contacted them while I was looking for master courses in the UK. Even though I had never been in Bristol before, I felt like the UoB could totally satisfy both my desire to study abroad in order to expand my knowledge for my future career and my preferences to live in Southern England.
Since I came here in July 2010, I have had a very interesting life in Bristol both in terms of academic and social environment. What surprised me the most was that there are many students in this University who come from so many different countries. It is indeed easy to meet more than 10 students a day with different nationalities so you can talk to them and easily get to know different cultures, which was also one of my purposes when I decided to go and live in a foreign country. Regarding the city of Bristol, I think it is a very convenient place to live as you can get almost everything you want within a 30-minutes walk. Although I have not really got used to cold weather in winter, I love Bristol's beautiful sky, fresh atmosphere and long daytime in spring and summer. As I like travelling especially in Europe, living in the UK is also an advantage for its geographic position. Actually I have already travelled to four countries in Europe during my holidays. I enjoyed in particular my trip to Sweden and Denmark with my Swedish flatmate during Christmas break as I could go to lovely Christmas markets, which cannot be found in Japan.
Studying in a foreign language is still challenging for me. Although I have to put extra effort in my work for both preparation and review, I have found that my course allows us to study with a well-balanced curriculum between theoretical and practical things. Our course has shifted from lectures related to basic scientific knowledge such as neuropsychology and cognitive science in the first term to classes, which require personal empirical expertise in the second term so that we have been able to improve our knowledge. Furthermore, we have had opportunities to use our work experiences within our studies and to apply our accomplishments to our work as well. When I feel stressed and anxious because of my work, I always talk to my friends and share feelings together. I believe that making close friends and helping each other is the best way to overcome any hard situation in life.
I hope that this experience in Bristol will encourage me to further develop my skills and that it will also contribute toward the growth of my field (Occupational Therapy) in the future.