PhD Scholarships and overseas applicants
The School of Chemistry welcomes awardees of PhD Scholarships from overseas. These scholarships usually cover study costs such as living expenses, tuition and bench fees.
There are three main routes:
A. Scholarships awarded to an overseas applicant by a home university or government.
B. Competitive scholarships awarded by external agencies. For example, and not limited to:
Commonwealth Scholarships
Chevening Scholarships
China Scholarship Council PhD Scholarships
C. Bristol Postgraduate Research Scholarships.
More information about this route can be found here.
Other sources of PhD Scholarships can be found on the School of Chemistry and University of Bristol webpages.
These competitive scholarships under B have their own application processes and deadlines.
Be aware of the different scholarship deadlines and begin preparing applications three months in advance of any final deadline.
If you are holding or applying for a scholarship, please contact chem-pg-admissions@bristol.ac.uk to register your interest and receive support throughout the application process.
Overseas PhD Scholarship alumni
Our overseas PhD scholars receive a high class British and Bristol education, equipping them to become successful academics in their home counties and universities. Here are just a few examples of our alumni:
Associate Professor Dr. Azmi Mohamed
(Director Corporate Planning Division - Universiti Pendidikan Sultan Idris, Malaysia)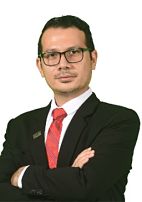 "After graduating with a PhD from University of Bristol, I returned to Universiti Pendidikan Sultan Idris (Malaysia) where I am currently an Associate Professor, teaching courses in physical chemistry. The research that I began in Bristol, on applications of colloidal chemistry in nanotechnology, continues and I have recently published a number of highly cited articles.
Being an international student in Bristol, I was involved in many research collaborations and also had the opportunity to serve as an undergraduate laboratory demonstrator at Bristol ChemLabS. This allowed me to develop strong interpersonal and communication skills, as well as broaden my cultural understanding and appreciate different communities. My time at Bristol was central for my advancing my career, especially in my roles as Deputy Director International Affair Division (2014-2016) and then in the Corporate Planning Division (2017-2019). Now I have been promoted to Director of the Strategic Department, which is responsible for managing university strategy and planning as well as its international ranking and networking."
Professor Ali Bumajdad
(Professor of Chemistry - Kuwait University)


"I graduated with both an M.Sc. and a Ph.D. in Chemistry from the University of Bristol. I received a high-class education that has been key to success in my future career: I am now a full Professor at Kuwait University.
Bristol is a very beautiful city, with wonderful attractions and a vibrant youth culture with friendly vibes. The city was very supportive to my family and provided excellent facilities for my children to give them the best possible start in life. We all look back on our time in Bristol with great fondness."
Professor Mohamad Azwani Shah Bin Mat Lazim
(University of Kebangsaan, Malaysia)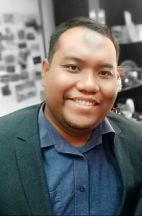 "I am currently Professor in Applied Colloidal Chemistry in the Department of Chemical Sciences in the Faculty of Science and Technology, Universiti Kebangsaan Malaysia (National University of Malaysia). I started my PhD journey in 2007 at the School of Chemistry in Bristol. Studying at a world class university taught me many things, especially exploring the beauty of science, chemistry and nanotechnology. My time in Bristol gave me new perspectives, opportunities for international networking, meeting new people and I learned to appreciate diversity. The skills, knowledge and experiences I gained have been central to my successes in research, in areas including environmental science, food security, drug delivery, biotechnology and bio-sensors. I have published more than ten books and book chapters, and more than 150 peer-reviewed scientific articles in international journals. I was fortunate to gain 3 years' experience as an undergraduate laboratory demonstrator in Bristol ChemlabS, and I have embodied the Bristol approach in my home university. Joining the outreach program at Bristol taught me how to make science and chemistry more engaging, fun and fascinating to the general public. I have used these special skills in Malaysia in our own outreach programs. I was also a resident tutor at a University hall in Bristol for two years, and the experience of dealing with students from different backgrounds has helped me greatly in my current position."