View all news
Bristol comes together for Green Great Britain Week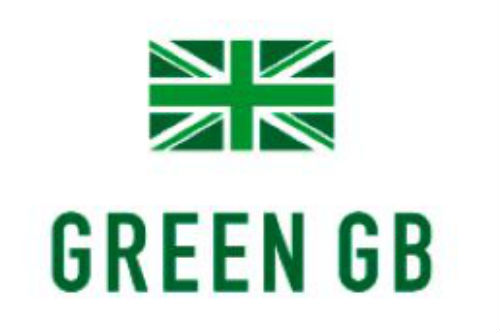 26 September 2018
The University of Bristol's Cabot Institute for the Environment, in conjunction with Bristol Green Capital Partnership and its members, will be taking part in Green Great Britain Week from the 15 to the 19 October with a host of events and activities planned in Bristol.
The Cabot Institute, Bristol Green Capital Partnership and its members are collaborating with the Department for Business, Energy and Industrial Strategy (BEIS) to help increase support for and raise awareness of the ambitious actions needed to tackle climate change and drive clean growth in the UK.
Through showcasing its latest research during the week, the Cabot Institute will discuss with publics the implications of climate change, and what action needs to be taken to reduce emissions to safer levels. This is a relevant to Bristol, which has committed to be carbon neutral by 2050.
Monday 15 October – The UK leading the world
The week will kick off with the Cabot Institute's Annual Lecture titled 'The Paris Agreement, where are we now? New evidence, a new call to action', from 6 pm to 7:30 pm. The event will explore the findings of the latest International Panel on Climate Change special report, due to be published on 8 October, which brings together the latest scientific expertise from around the globe to detail the important differences between a world that is 1.5°C warmer and a world that is 2°C warmer. Initial indications suggest that the action required to limit waming will be much more urgent than previously thought. The event will feature leading Bristol scientists including a Lead Author of the report – Professor Tony Payne (who focusses on the impacts of 1.5C global warming on natural and human systems), Dr Jo House, Dr Alix Dietzel, and Dr Dann Mitchell.
We The Curious will also be showcasing a new piece of street art by Anna Higgie on the building's exterior, which will represent the threats of climate change informed by the latest IPCC report and spread a message of hope from acting now. The artworks will be developed throughout the week.
Tuesday 16 October – Technologies of the future: Clean growth and innovation
On Tuesday, The Future Economy Network will be co-hosting a business breakfast with the Department for Business, Energy and Industrial Strategy (BEIS)toreview the Climate Change Act then and now, highlighting progress made with the Clean Growth Strategy and showcasing innovation in transport and energy.
Wednesday 17 October – Financing the low carbon economy
On Wednesday there will be an afternoon event at the Bristol Energy Hub on the harbourside to explore the role of the financial sector in delivering clean growth, organised by Triodos Bank, Bristol Green Capital Partnership, Bristol Energy and Bristol City Council.
Thursday 18 October – Clean growth as a business opportunity
Alfen and the Future Economy Network will co-host an event on the future of Electric Vehicles, demonstrating that now is the time for businesses and fleet owners to move to EVs and help reduce emissions across the city.
Friday 19 October - Climate action in communities
On Friday afternoon, Bristol Energy Network and Bristol City Council's Energy Service will be holding a conference for 'The People's Day of Action', focusing on the opportunities that the transition to low carbon brings, how communities can help to tackle climate change and how community energy can be a driver for socio-economic resilience. The conference will look at how grassroots activity can tackle fuel poverty and empower communities, and how local authorities, funding bodies and policies can actively support local energy initiatives. Speakers include MP Claire Perry, Cabinet Minister for BEIS, Alistair Macpherson from Plymouth Energy Company, Polly Billington from UK100 and Paul Hassan from Locality.
The conference will be followed by the annual Community Energy Awards hosted by Community Energy England and Community Energy Wales.
We The Curious, on Bristol's Harbourside, will be screening a special showing of the stunning 3D Planetarium Show 'Blue Marvel' - developed in collaboration with the Cabot Institute - at 5 pm. The event is free to attend, but booking is essential via the link below.
Over the weekend
Events continue into the weekend, with the Economics of Happiness conference exploring global change through local action, and the launch of the Bristol Housing Festival. The week will conclude with Bristol hosting the Global Parliament of Mayors of which Cabot Institute academic and ex-Cabot Institute Director Professor Rich Pancost will be in attendance.
Professor Jemma Wadham, Director of the Cabot Institute, said: "We're really pleased to be working with the Government on this important initiative. Climate change is one of the most urgent and pressing challenges we face today. By providing the evidence base, the Cabot Institute is helping businesses, government and the public to develop practical, interdisciplinary solutions that both improve how we live in our world and enable us to face the challenges arising from our interactions with the environment."
Ian Townsend, Chief Executive of Bristol Green Capital Partnership, said: "Bristol is recognised globally for its leadership in environmental sustainability, and we have committed to become a clean energy city by 2050. This can only be achieved by involving every organisation, every business, every community and every citizen across Bristol. Green Great Britain Week offers a fantastic opportunity to promote the positives of transitioning to a carbon neutral city – including the extensive economic benefits – and the role all can play in getting us there."
Follow #GreenGB and @cabotinstitute on Twitter for updates throughout the week, and visit www.bristolgreencapital.org/greengbweek2018 for more information about local events.
Further information
About Green Great Britain Week
First proposed in the Government's clean growth strategy, Green Great Britain Week is a week of events and activity across sectors - bringing together businesses, schools, colleges, universities, community groups, and charities - to explore how clean growth will change our futures and others can contribute to action on climate change. Green GB Week will introduce the scale of the opportunities to reduce emissions, grow the low carbon economy and create a better environment. Find out where you can get involved on the Government website: [Insert LINK HERE?].
A range events and activities will be taking place in Bristol as part of Green Great Britain Week, organised by local and national partners including Alfen, Bristol Energy Company, Bristol City Council, Bristol Energy Network, Bristol Green Capital Partnership, Community Energy England and Community Energy Wales, The Future Economy Network, University of Bristol Cabot Institute and We The Curious. For more information, visit bristolgreencapital.org/greengbweek2018
About the Cabot Institute for the Environment
The Cabot Institute is a diverse community of 600 experts, united by a common cause: protecting our environment and identifying ways of living better with our changing planet. Together, we deliver the evidence base and solutions to tackle the challenges of food security, water, low carbon energy, city futures, environmental change, and natural hazards and disasters.
About Bristol Green Capital Partnership
Bristol Green Capital Partnership is a cross-sector network of more than 830 member organisations working towards a sustainable city with a high quality of life for all. The Partnership enables collaboration across public, private, and third sector organisations in and beyond Bristol, and supports its members to help realise the change needed to address the environmental sustainability challenges we face.