Celebrating International Women's Day 2020
The Faculty of Arts supports Equality, Diversity and Inclusion, and is proud to celebrate International Women's Day. This year's theme is 'An equal world is an enabled world'. In our latest set of interviews, we've asked members of the Faculty about women who have inspired them and about what action they feel is required in academia and beyond to help forge a gender-equal world.
Professor Karla Pollmann, Dean of the Faculty of Arts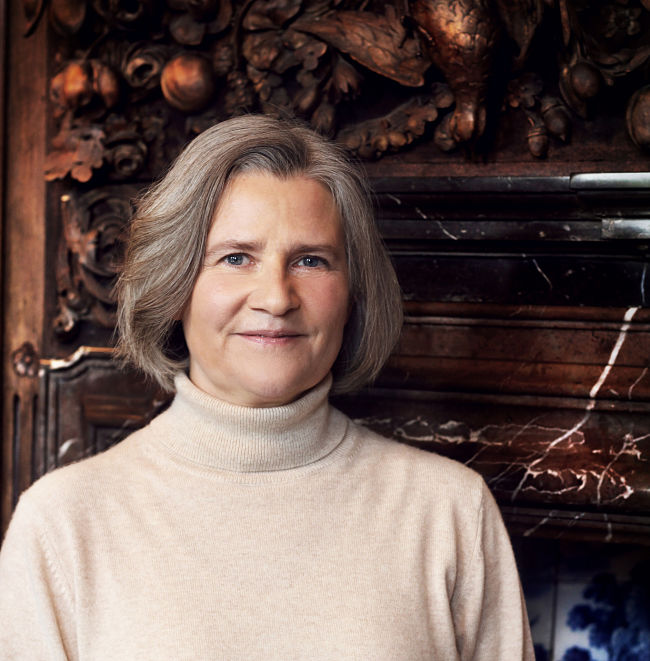 What does International Women's Day mean to you?
It means celebrating the often-underappreciated achievements and contributions of women, reminding all of us that there is still a way to go to full female participation in all walks of society, and inspiring us with new ideas as to how to go about this.
Which woman has most inspired you and why?
Antigone – she buried her dead brother despite a decree that forbade this, and paid for this humane gesture with her life.
What advice would you give your former self starting out in your career?
I doubt that I would have heeded any advice from myself! I would have laughed in disbelief if anyone had told me then that one day I would be the Dean of Arts at one of the most prestigious universities in the UK.
If you could change one misconception about how women are perceived in academia, what would it be and why?
I would like to challenge the persistent perception that if a woman says "woof" she's stupid, and if a man says "woof" he's a genius.
What actions can we take as a Faculty to tackle gender bias in teaching and research?
There is a risk that gender studies are perceived as something that has now been done. We need to ensure that gender bias does not come back through the rear door and, indeed, that old patterns (sometime frustratingly called "neo-patriarchal") do not re-establish themselves in new guises. In an ideal world, gender should be no more of an issue than whether one is bold or not. Concrete measures on an ongoing basis should include: degenderising the curriculum; addressing disparity in gender regarding staff recruitment and progression (role models!); reminding both staff and students clearly of what is acceptable behaviour and what is not; subconscious bias training; and calling out and sanctioning both hidden and subtle as well as blatant forms of gender violence in an appropriate and effective way.
What individual action do you think is most important in tackling gender inequality beyond academia?
Even if this continues not to be as easy as one might wish, we need to avoid educational and behavioural principles that limit people's self-perception, that limit people's perception of others, and that, as a consequence, limit the life choices people are going to make. Gender is here unfortunately still a major limiting factor.
Professor Richard Pettigrew, Professor of Philosophy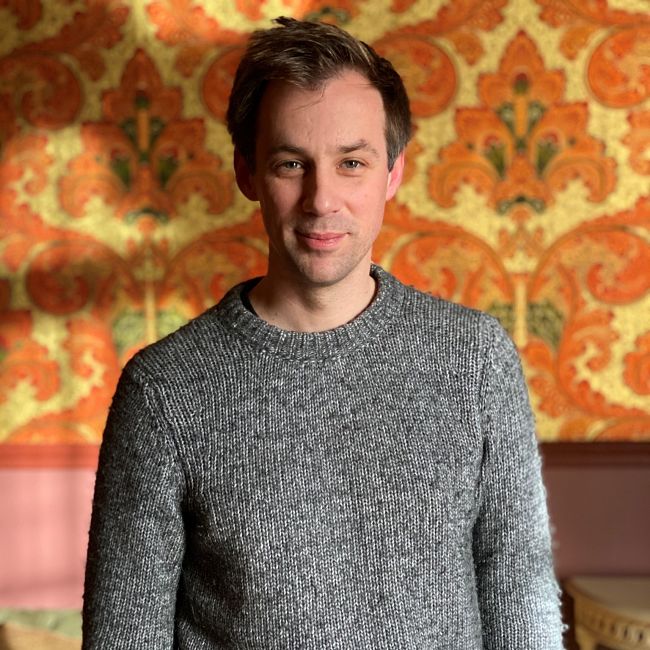 What does International Women's Day mean to you?
I think people often say three things when they're asked this: it's a day to remember how far the fight for gender equality has come; but also an opportunity to reflect how far there is still to go; and it's a day to raise up and acknowledge and celebrate the achievements of women. I think that's right, but it does rather forget that for most women there's no need for a dedicated day to do that. Most women are all too aware all the time of the progress that's been made and particularly the work left to do; and most are painfully aware of women's work and achievements that are under-appreciated. So really I think International Women's Day is an opportunity for our society as a whole – still very patriarchal, often toxically masculine, often valorising men and erasing women – to acknowledge these things publicly and reflect on what comes next, and indeed what new issues have arisen over the intervening year. I think the latter is particularly important because it reminds us that while the arc of history might bend towards justice in the long run, there's a lot of retrograde movement too in the short term. Just a handful of recent instances: it is becoming harder and harder for women to access abortions in many parts of the US, as anti-choice politicians and judges find ways around Roe vs Wade; the number of girls raped in India has increased significantly recently; women are harassed and threatened and bullied off parts of the internet every day, silencing their voices; and, more locally, the recent UCU industrial action has highlighted the fact that the gender pay gap at universities in the UK widened between 2017 and 2018.
Which woman has most inspired you and why?
This will sound a bit like 'some of my best friends are women', but actually nearly all my closest friends and colleagues throughout my life have been women, and I feel like I've been inspired by all of them and by family members in different ways. But I think the two I'd name here are both teachers. Mrs Walinck, one of my primary school teachers, and Kathy Wilkes, a philosopher of psychology and one of my undergraduate tutors in my final year. Both had the same approach to study and curiosity and learning, and I've tried very much to adopt it as my own – both found nearly everything fascinating! They were simply curious about it all. They gave the impression that the world just deeply interested them and they wanted to study it for the pure joy of knowing it. I found that extremely inspiring.
What actions can we take as a Faculty to tackle gender bias in teaching and research?
On the teaching side, I think we could think a lot more about those parts of our curricula that are based on some immutable idea of a canon. There's often a feeling that, at least in the first and second year, students must receive a certain traditional, canonical education on a particular set of traditional, canonical topics. And that of course typically means a pageant of men, typically white, typically European or American, typically straight and cis and not disabled men, often from pretty privileged backgrounds. Only then, in the third year, after that solid grounding in the canon, can we possibly move on to something more gender balanced. But I just don't think this is true. The canon has not been selected for its ability to illuminate or teach us or stimulate our discussions. And if we feel that the best way to cover the core topics in an area requires a majority of authors who are cis men, we might want to ask if those really are the core topics.
On research, there's something related. Gender equality in academic philosophy in the UK and the US has been improving recently. Gradually, research topics or projects or methodologies pioneered by women are getting the respect and following they are due. But it is always a struggle. Every time a new major idea in philosophy is proposed by a woman, there is this endless and predictable series of blog posts, quiet chats at conferences, snide remarks on social media: is it really original? Isn't it really a version of fancy male Prof X's point from Philosophical Review 1974? Isn't it vulnerable to this really obvious and devastating objection? Of course, the answer is nearly always 'no', and in many cases that is acknowledged; but the process is slow and often the idea only gets full recognition if the person behind it also has a prestigious institutional affiliation.
Jane Kinney, Senior Executive Assistant, School of Humanities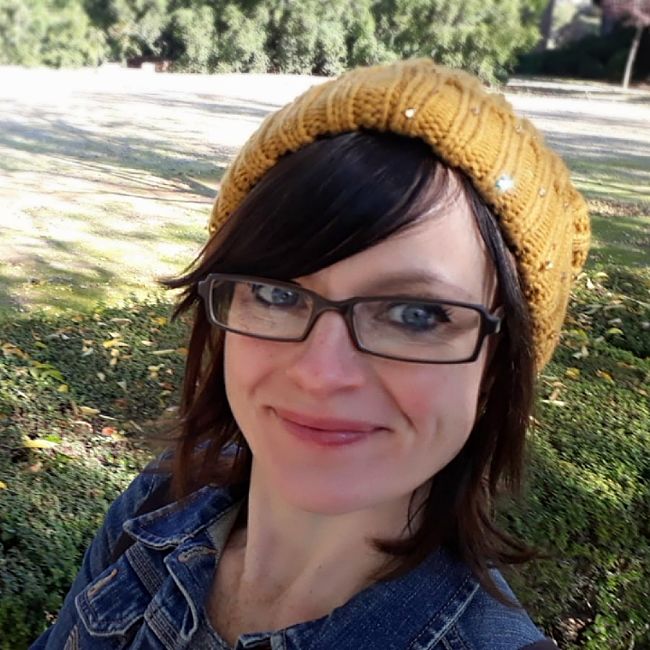 What does International Women's Day mean to you?
I think it's a real opportunity to celebrate the achievements of all women and the contributions that we have made – and still do make – to society. It's great to see increasing numbers of women represented in the fields of academia and industry, which have historically been quite masculine domains, but I also think it's important to raise awareness of the more 'hidden' aspects of our contributions – for example, we need to recognise that women still shoulder the majority of domestic and childcare duties.
Which woman has most inspired you and why?
On a personal level, this has to be my mum who, at the age of 21, was raising me as a single parent and also looking after her two younger siblings. She had to go back to work fairly quickly and I'm still astounded at her resilience and strength as I was growing up! She's still an amazing, funny and inspiring woman and, although it's a cliché, she's more like my best friend than my mum!
In the wider spectrum, female comics still hugely inspire me – anyone who can laugh at themselves and turn a tragedy into a comedy is alright in my book! Growing up, it was French and Saunders, Victoria Wood and Joan Rivers – more recently it's Iliza Schlesinger and Sara Pascoe.
What is an area of progress you'd like to see in the coming months and years with regards to gender equality?
Whilst I appreciate there is still much to be done at a local level in the UK and Europe, I think there's a great deal of progress needed on a global scale as well. Closest to my heart is improving overall educational opportunities and equality in employment for women, which can have such a vital and positive 'ripple effect' throughout society in so many areas.
What actions can we take as a Faculty to tackle gender bias in teaching and research?
Working within professional services, I do not have a lot of personal experience with gender bias specifically within the teaching and research platforms. I think that generally there is a lot of positive work taking place within the Faculty and the University to combat gender bias overall, with a lot of emphasis being placed on more flexible working patterns to provide a better work/life balance, and specific guidelines from HR even at the recruitment and interview stages. However, as with most things in life, I think that this should be a constantly evolving process, and there is always room for improvement.
What individual action do you think is most important in tackling gender inequalities beyond academia?
For me personally, I think that increasing public awareness about gender inequality and improving available information and resources is a vital aspect of tackling the problem. Inequalities do extend beyond academia and are very much a global issue, so everyone has a responsibility to self-educate and change behaviour if needed, rather than hoping that someone else will solve the problem. I think the only way to really tackle issues like this is for everyone to get on board.
Dr Richard Cole, Executive Assistant and PA to the Dean of the Faculty of Arts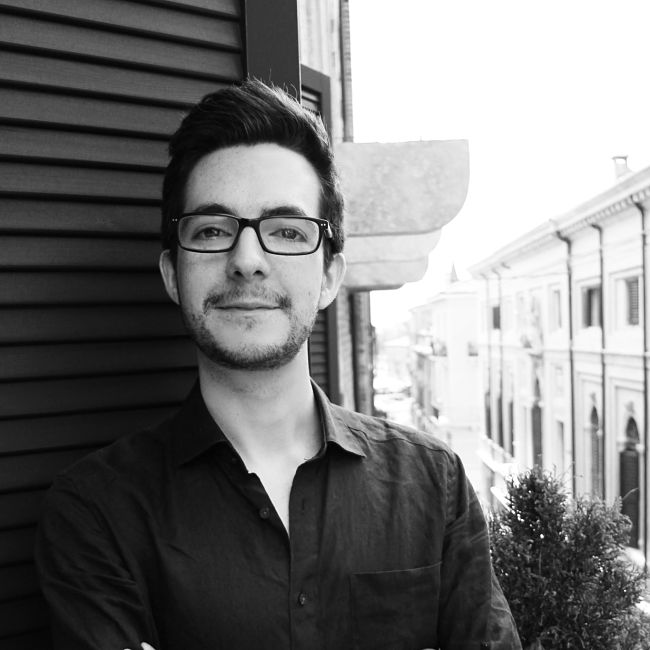 What does International Women's Day mean to you?
It is a timely reminder each year of the progress that has been made on issues of equality, the gender gap, representation, implicit bias, and other intersectional areas, while also acting as a reminder of just how far we still have to go to reach true parity across the board. It is a day to celebrate empowerment and achievement, and an incentive for action.
Which woman has most inspired you and why?
As I cannot choose between the inspirational mentors that I have been fortunate enough to know and learn from in my personal and professional life, I will highlight in this instance the Canadian poet, Classicist, and author Anne Carson, whose work I only recently discovered, but whose approach to everything from the concept of love in literature and the theory of adaptation to memory and storytelling has left a deep impression. Her oeuvre is a rallying call for new forms of creative writing around difficult subjects.
If you could change one misconception about how women are perceived in academia, what would it be and why?
The misconception that I would like to see change is the idea that in academia, as much as in other industries, we are near to achieving gender parity. While huge steps are being taken, such as the signing of a Collective Agreement by the University of Bristol and the Bristol Branch of the University College Union, there has been extensive research by polling companies that chart our misconceptions regarding progress, with many countries believing we are much closer (or sometimes further away) from achieving parity in various sectors than is actually the case. Such misconceptions determine how engaged we are with issues of equality, as well as how resolute we must be in tackling an issue that will take much longer to achieve without pressing for continued and sustained progress. The reason I chose this misconception is that it breeds further misconceptions. Without true equality across academia, there are a range of systematic biases that will remain in force, determining, for example, how people perceive women in academia who choose to have families, who have caring responsibilities, or who hold high leadership positions.
What actions can we take as a Faculty to tackle gender bias in teaching and research?
In terms of teaching, continue to champion women's voices and lives across the curriculum and in all subjects. This sounds obvious, but it remains a subversive act, especially in subjects like Classics where the vast majority of texts, ideas, and their reception emerge from, and are embedded in, patriarchal societies. It can never be enough to study what amounts to half a population's output and marginalise the rest, and this is where research comes in. There are so many exciting projects that are drilling down to find, if not always historical voices, then the spaces left by their absence. I was privileged to be taught Classics at Bristol by women who have pioneered research into gender and women in antiquity. This approach was central to my educational upbringing, but I am acutely aware of the ease by which implicit bias can take hold, and how important it is to always challenge this in our research and teaching, as well as professional and private lives.
What individual action do you think is most important in tackling gender inequalities beyond academia?
Coming to terms with the scale of the problem both individually and collectively at the same time as refusing to let fear, disbelief, or denial take hold in ourselves or in others that we interact with when discussing gender inequalities across society. This is as much to do with seizing control of the narrative for progress as it is about educating friends and strangers of the massive inequalities that exist, and what must be done to tackle them.
Free events now open for bookings
Wednesday 4 March: The Book of Jo (Theatre performance)
When and where? 16:30 at the Wickham Theatre
What? The Book of Jo looks at what happens when life falls apart. How can we maintain hope when the worst happens? The show puts women's experiences front and centre, based on the story and research of philosopher Havi Carel and on Viv Gordon's own theatre making and arts activism.
Friday 6 March: The IGRCT Sir Jeremy Morse Public Lecture 2020: Translating the Classics (Professor Emily Wilson) (Public lecture and book signing)
When and where? 17:30 at the Peel Lecture Theatre

What? Hear Professor Emily Wilson (University of Pennsylvania) discuss her experiences and goals in producing new translations of Graeco-Roman classical texts. Particular attention will be paid to her translation of the Odyssey and ongoing project of translating the Iliad.

Monday 16 March: Women in Philosophy PGR Conference

When and where? 09:30-16:30 in Room 2.15, Senate House
What? Join the Women in Philosophy Society to celebrate the diversity of topics those identifying as women in philosophy are working on. This year's keynote speaker is Professor Alessandra Tanesini (Cardiff University) delivering a talk titled 'Passionate Speech: On The Uses and Abuses of Anger in Public Debate'.